I then took a stroll along the beautiful white sand beach and across the peninsula to Traigh Iar beach, fantastic scenery all around.
Back at the aircraft, I sat down, ate my snack and relished the serenity of the moment: my colorful -6 sitting on the white sand with a background of sea and sky
A fly-in is held at least once a year on the beach, but I sure selfishly enjoyed having the place all for me
Took off a while later and couldn't help myself coming back for a touch & go just as some ultralights were nearing.
Back in Glenforsa for a cool pint of Tennents, taken on the wooden deck of the hotel overlooking its private pristine grass strip and the Sound of Mull, it was a time to reflect as to how fortunate we are
Beach pano:
-6 on sand: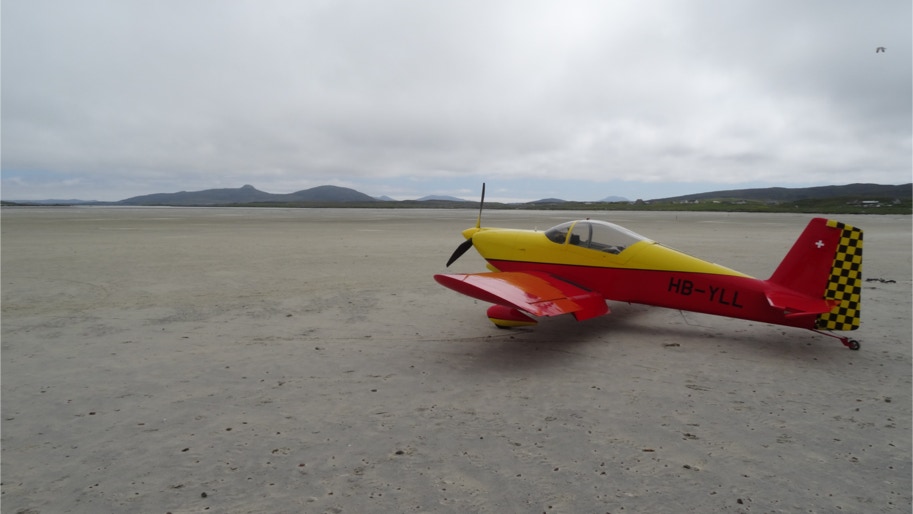 Finals for Glenforsa: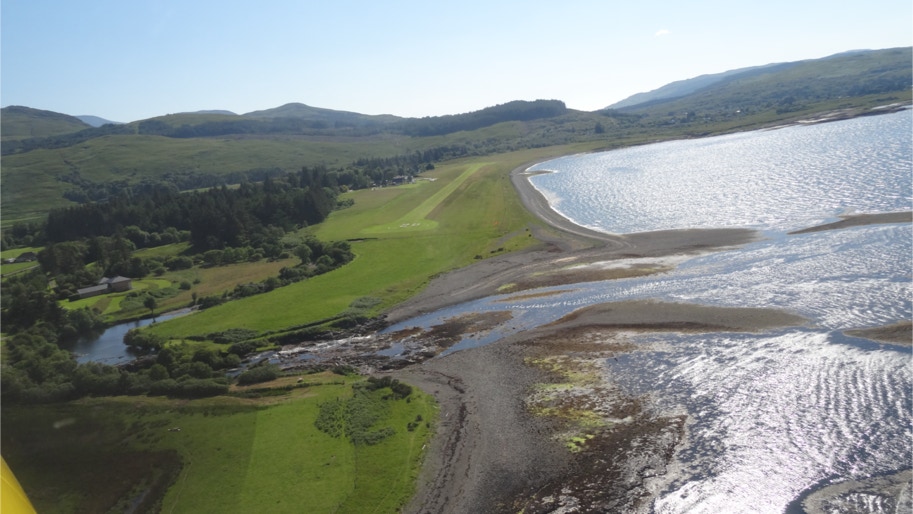 __________________
Life's short... Enjoy!
http://www.aerofun.ch
RV-6.9 #25685, slider, O-360-A3A (carb/dual Lightspeed II), MTV-12-B, HB-YLL owner & lover
RV-4 #2062 HB-YVZ airframe builder