This is the first post of my project here. A little late since I am on the downhill side of the project.
I passed two milestones this week that prompted this post. The interior is finished, and I found the last issues in my avionics and got them corrected.
So here is the interior. I used a friend that has been doing custom cars for 30 years. He tells me Airplanes are a lot more work than cars!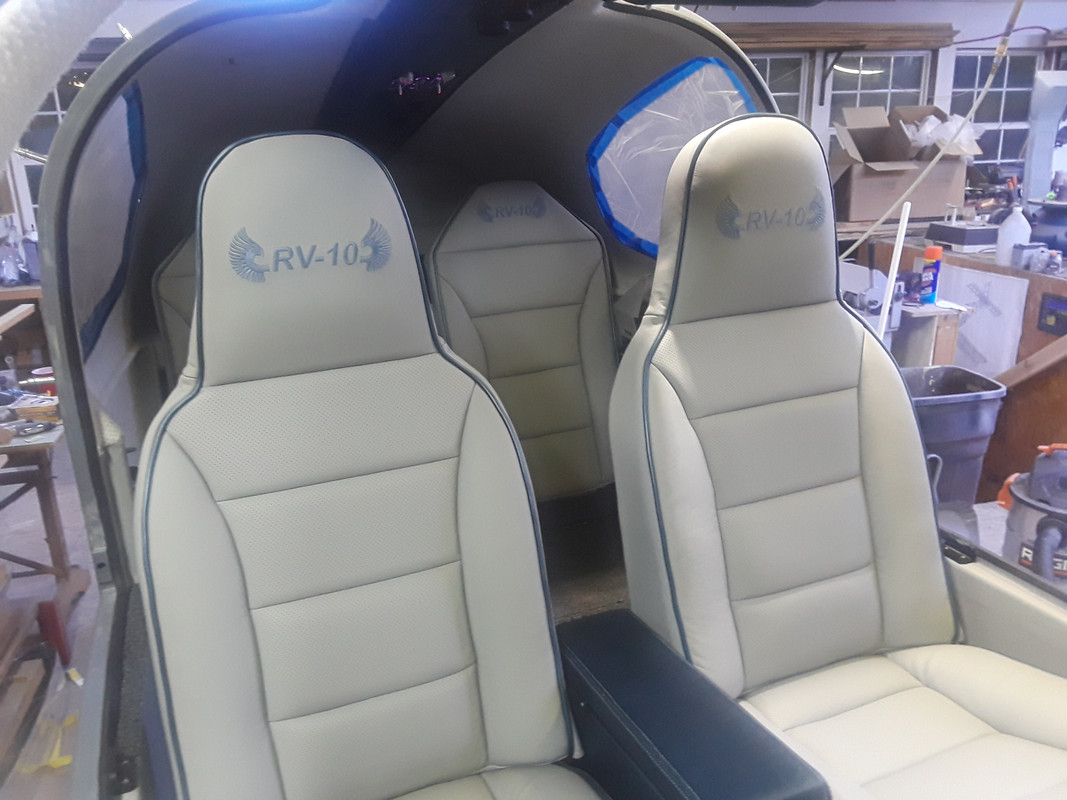 The leather is Mercedes Grey with silver/blue highlights. Perf for the center sections, with seat heaters in the front.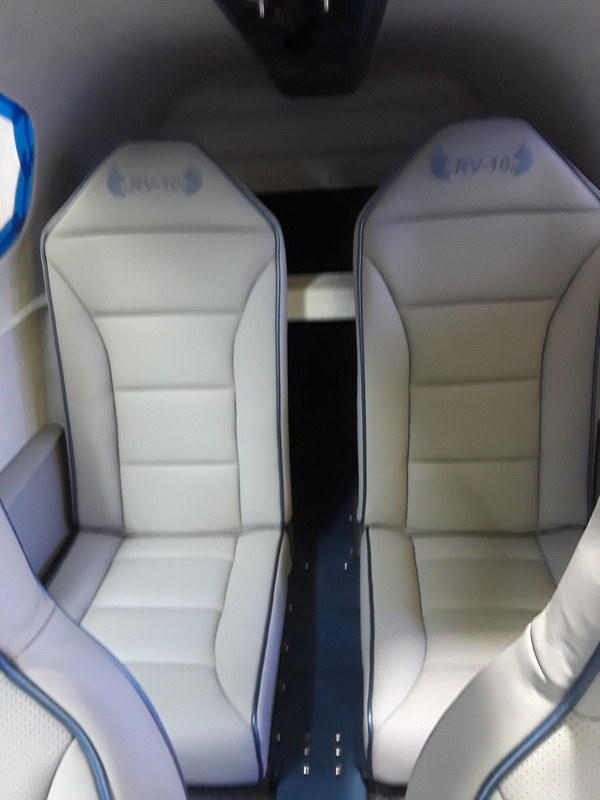 A view to the rear. I extended the headrest area to give the rear seaters a little more support.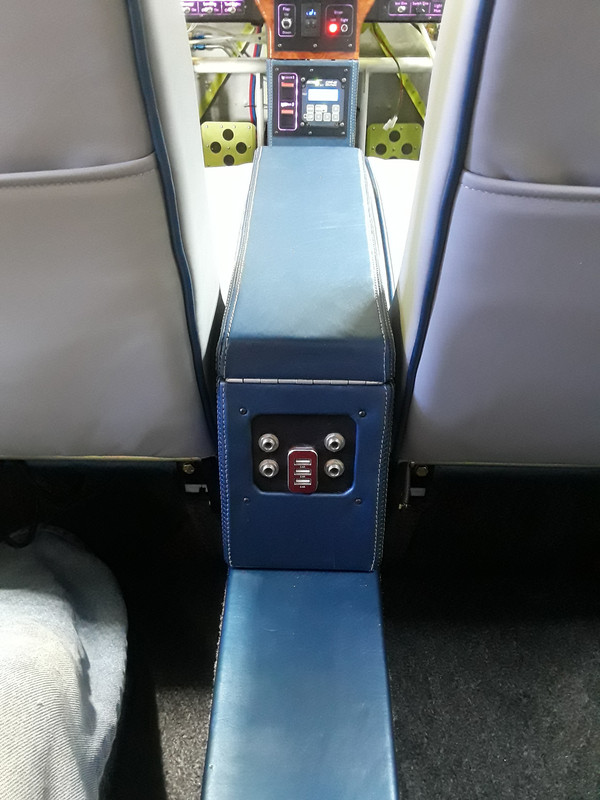 Now a view from the rear showing the center console. The headset jacks for the front are inside the center armrest.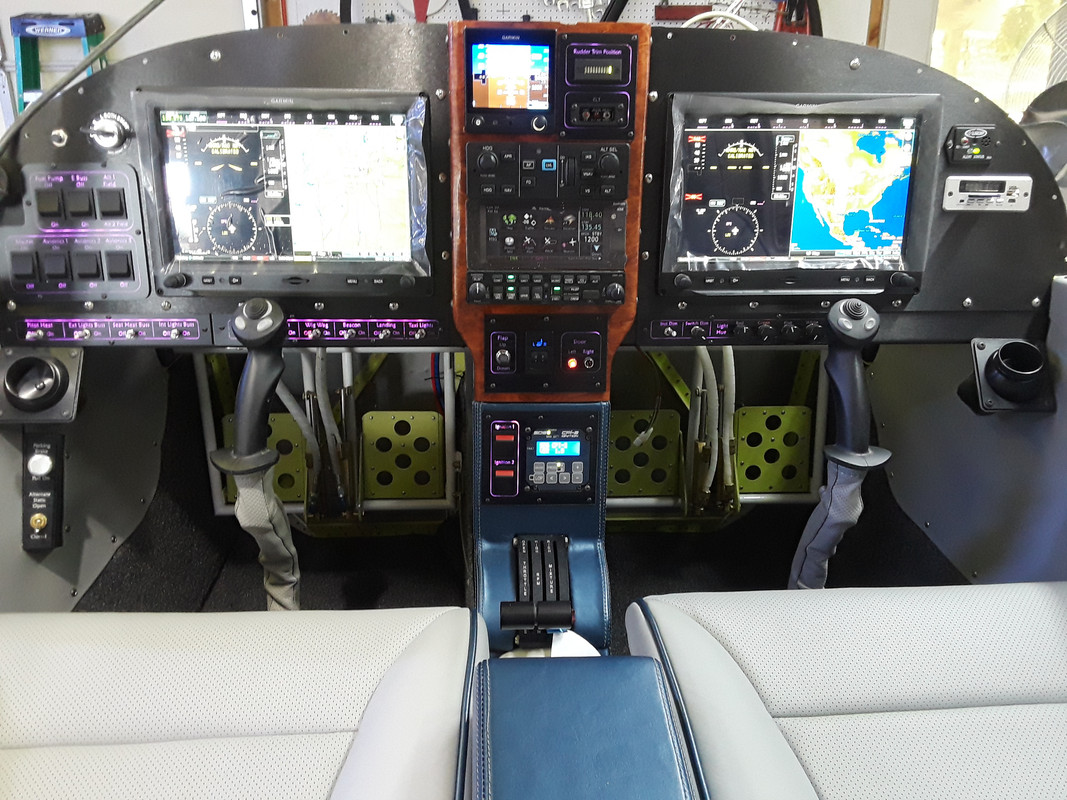 The instrument panel and center stack. At last I had time to address a few minor issues in the wiring and get everything talking and playing nice. I still have a sticker where the GTN650 will go. That should be in next week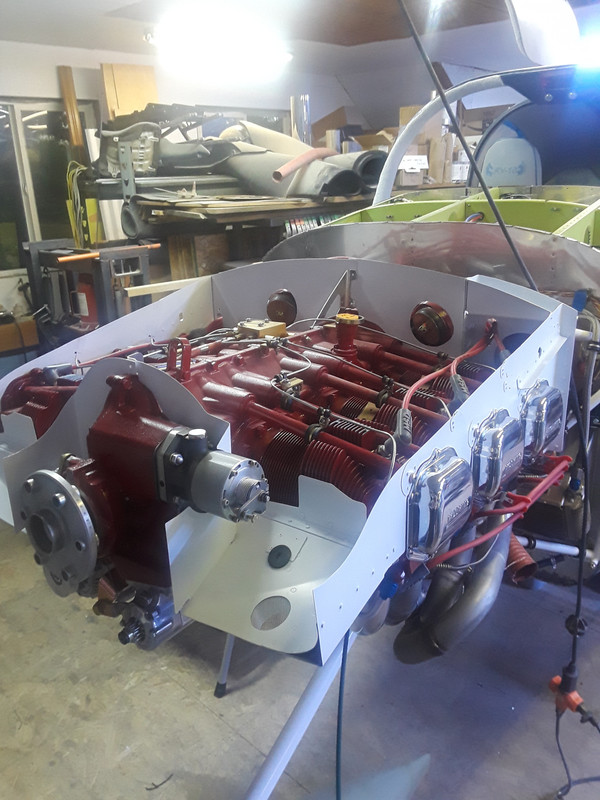 And the firewall forward with a 540 Thunderbolt. I still need a little work up in front to complete the baffels, but getting close. First flight... on Tuesday!