This was my 5th clinic and it was certainly one of the best!
Brad Ransom (Tailwind) and his helpers did a fantastic job.
I too hope this will be a yearly event.
On Wednesday the 6th I met two of my friends, David Bray and Randal Warren in Pine Bluff, Arkansas. Soon we headed west on what was to become a great adventure!!
It was great to make new friends and see some old ones.
One of the highlights for me was flying on Bob Mills (Nasty) wing during some four ship practice. Thanks Nasty for a great flight!
And of course I can't forget the all up when Bravo flight (lead by Tailwind) joins with Alfa flight and I find myself in trail on "Slick" and dressing off of "Condor" and "Nasty". No pressure
Another great photo by Pat Dulaney!
This one is Jim Thorne's RV-7A in F-86 Sabre paint with gunports! I'm riding as safety pilot with Jim. He did a great job!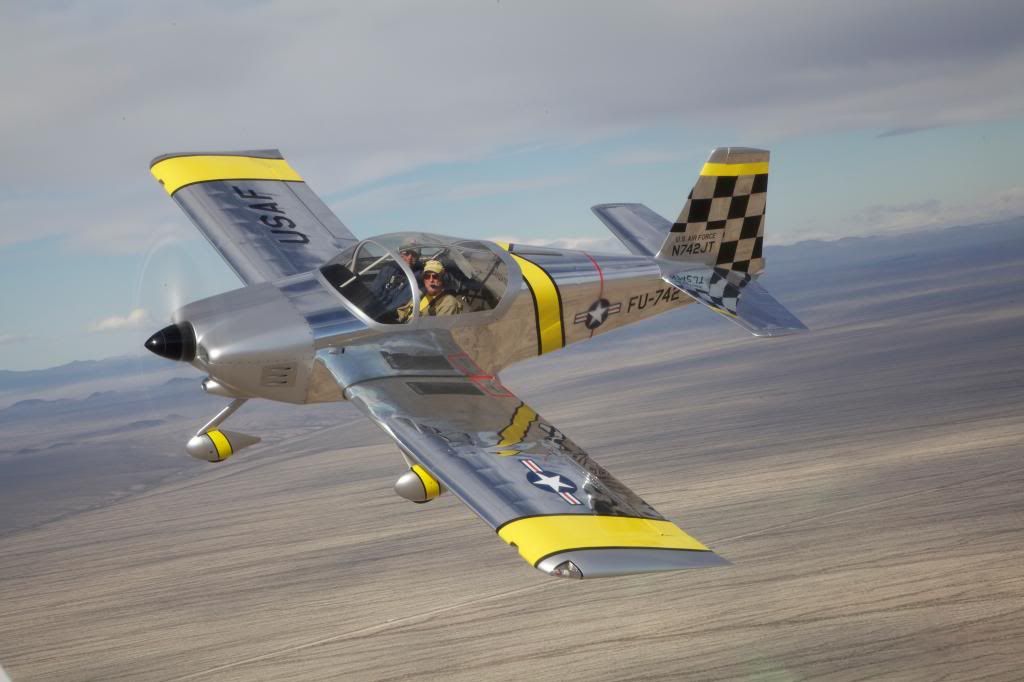 Thanks Brad for an exceptional clinic!!!
Mark (Drone)