VAF Community,
Personally and through my small side business I have been a big supporter of three major veterans organizations and this year am having a large fundraiser on July 26th for Warriors and Quiet Waters (
www.warriorsandquietwaters.org
). Warriors and Quiet Waters uses fly fishing as a form of therapy for veterans wounded (physically and otherwise) from Iraq and Afghanistan. They are based in my home town of Bozeman, Montana. I have pasted their mission statement below.
I'm would like to do an online auction for one of our RV Flight Bags (which I am donating) in the color of your choice, black, grey, or tan. You can post a bid (or simply comment) as a response to this post, and if you wish to bid anonymously, PM me and I'll post your bid with no reference to your name. The highest bidder by July 24th will win the bag (free shipping included). I will send the winner an envelope to send their contribution directly to WQW so they can send you a tax receipt for your donation.
If there is any doubt as to why we should support this organization, please view the youtube video below....WARNING!...if you are a guy....make sure your "significant other" is out of the room as a tear or two may fall....
https://www.youtube.com/watch?v=zZ-CbXui2JA
Thanks for your business over the years! As you many know, all of our profits go to several veterans groups, and Warriors and Quiet Waters benefited greatly last year!
Regards,
Kurt Klewin, Lt Col, USAFR
Iraqi Freedom 2003, 970th AACS
RV6A, N85KC, Flying since 2004
Owner, Bison Mountain Bags
www.bisonmountainbags.com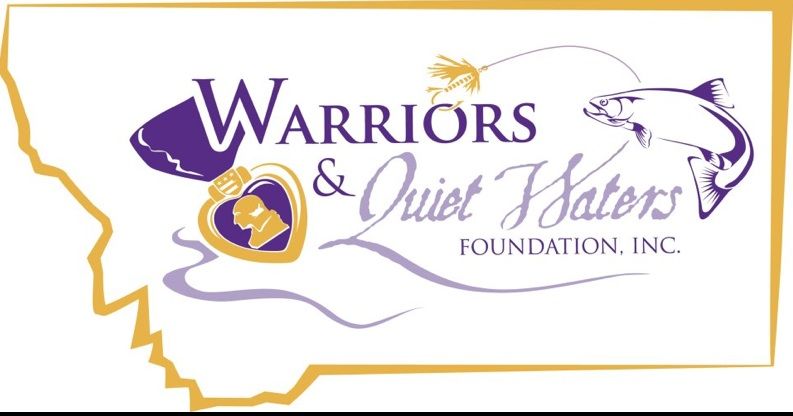 Our Mission:
To provide traumatically injured U.S. servicemen and women from Iraq and Afghanistan with a high quality restorative program, utilizing the therapeutic experience of fly fishing on Montana waters.
WQW brings wounded warriors to Montana for a six day program of fly fishing and recreation. Most warriors who come are still in rehab in the military hospital system. Once here, they have the opportunity to relax and to learn to fly fish in the quiet and beautiful surroundings of Montana and neighboring Yellowstone Park.
The positive impact on the healing and rehabilitation of the warriors from the program and their experience here is clear. WQW's Fishing Experience program provides a respite from the rigors and stresses of war and from the treatment they have endured because of their injuries. They receive quality fly fishing instruction from caring and expert fly fishing guides, instructors and companions. Through adaptive methods of fly fishing they can move beyond their disabilities to learn a new life skill and to gain the recognition of the importance of engaging in new activities as they move on in their recovery. There are many organizations and businesses that help us provide this great experience, a few of which are listed on our affiliates page.
The program provides transportation, accommodations, meals, and gives each warrior a complete fly fishing outfit including rod, reel and waders to keep so they can continue to fish when they leave MT ? all at no cost to them. The program supports these wounded warriors through the generosity of its donors and many volunteers. If you have questions or want to volunteer please contact us.