Some of you maybe wondering what we could possibly be doing to keep busy on this island. Well we have been very busy. We have explored Moran State Park and taken several hikes that included the Twin Lakes hike, Cascade Lake hike, Obstruction Pass hike and Cascade Falls hike. We have a couple left to do.
View of East Sound from Obstruction Pass
Picture of Bonnie, Tom, Dave and Wendy at the top of Mt Constitution with Mt Baker in background
One day we rode the ferry over to Friday Harbor for lunch and to explore downtown. We visited the Orca Whale Museum while there and had a nice lunch over looking the harbor. This picture is of the ferry dock at Friday Harbor.
The Orcas Island Chamber Music Festival is happening during these two weeks and last Friday evening and this next Friday evening we attended concerts at the Orcas Center. On Sunday a free concert in the park was presented by these outstanding musicians. This is a picture taken during this concert in the park.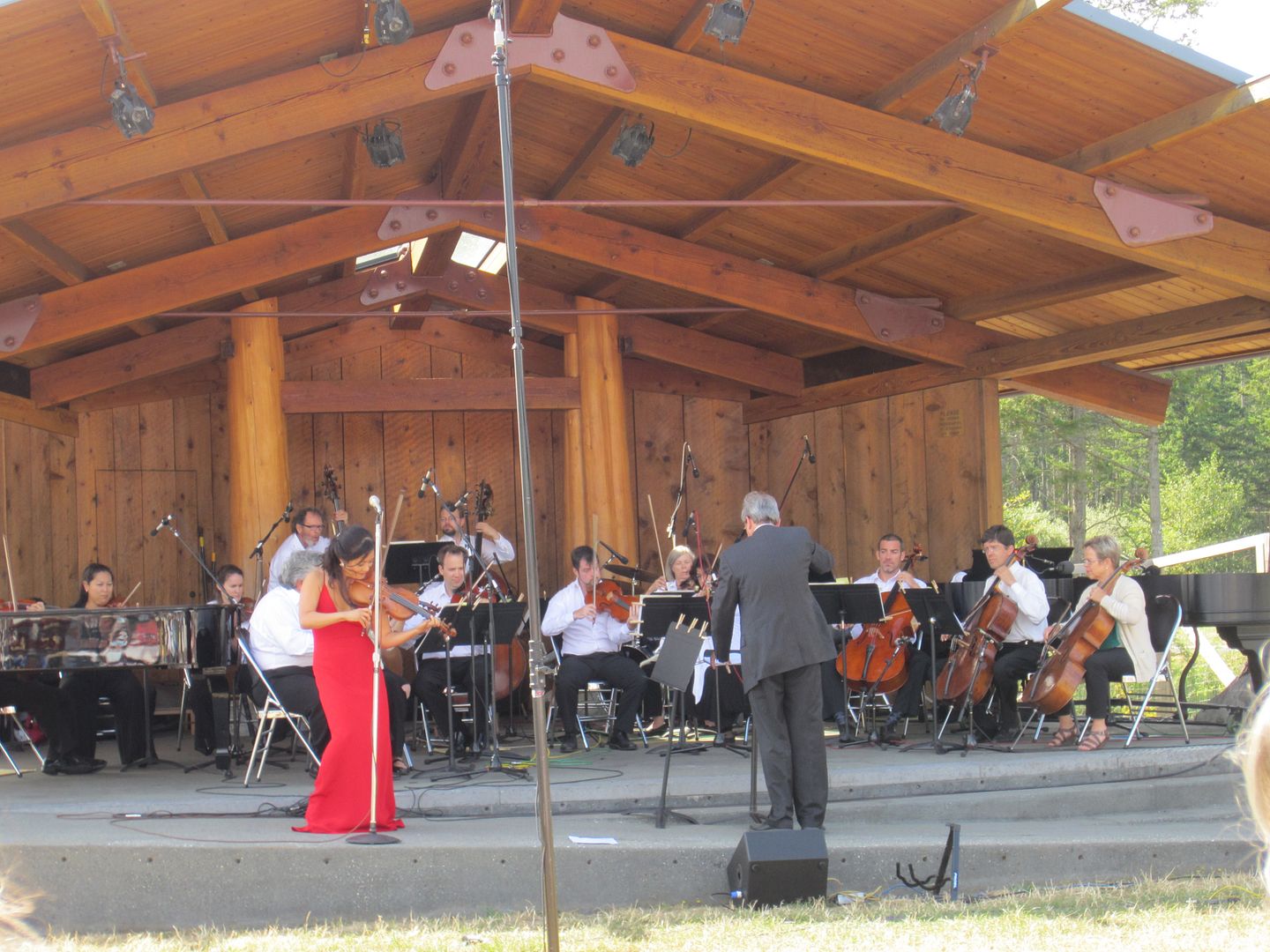 On Monday we took a kayak tour along the north shore which was great. The weather was perfect with temperatures in the high 60s and calm winds. We saw a number of seals and two eagles in this 3 hour tour.
Dave and Wendy in kayak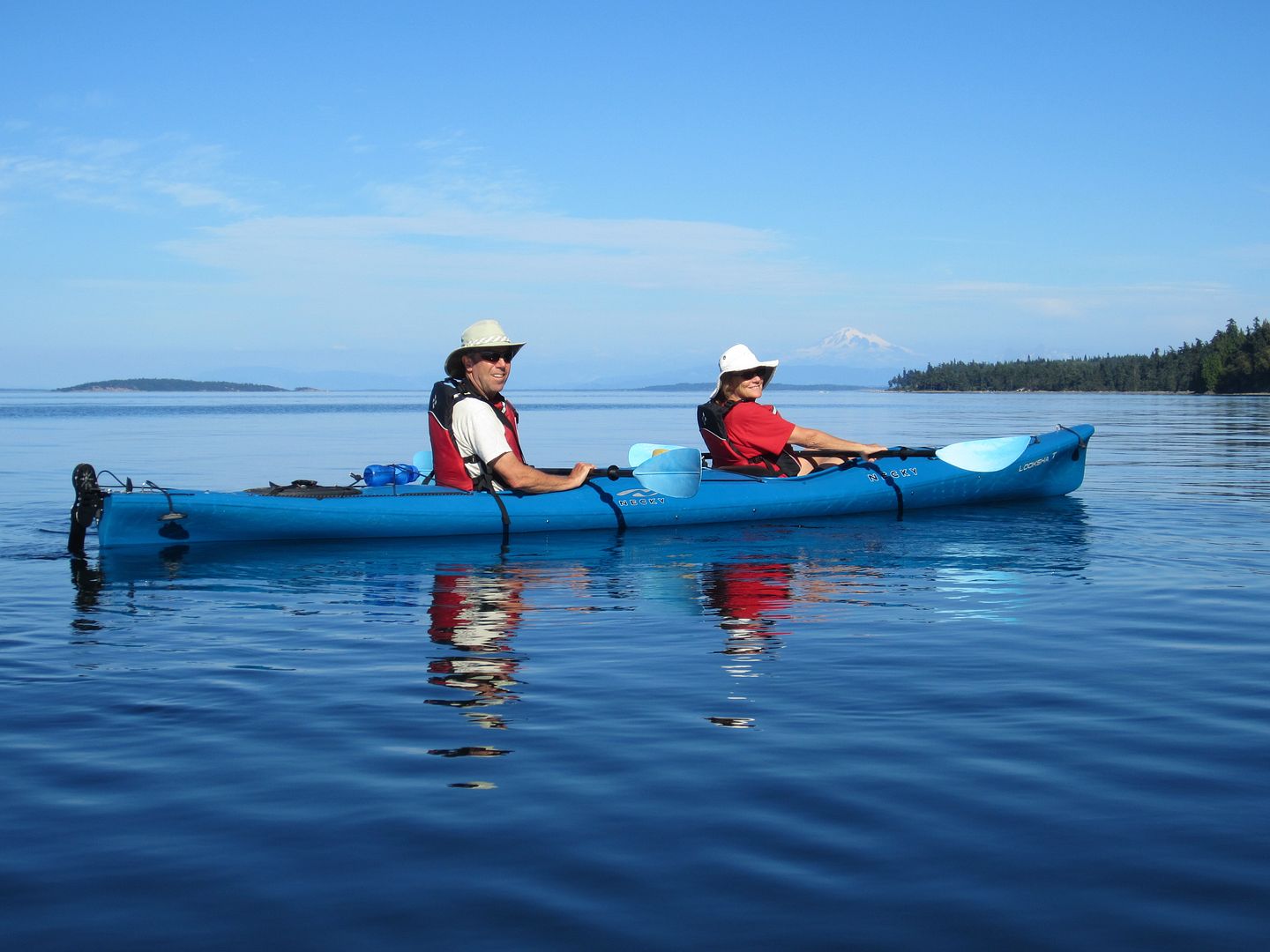 This evening we went on a 3 hour whale watch cruise. The cruise was a wonderful view of the K Pod of Orca Whales. We spent 2 hours following them with the highlight watching the Orcas surf the wake generated by a large container ship. The trip far exceeded our expectations.
Picture of whales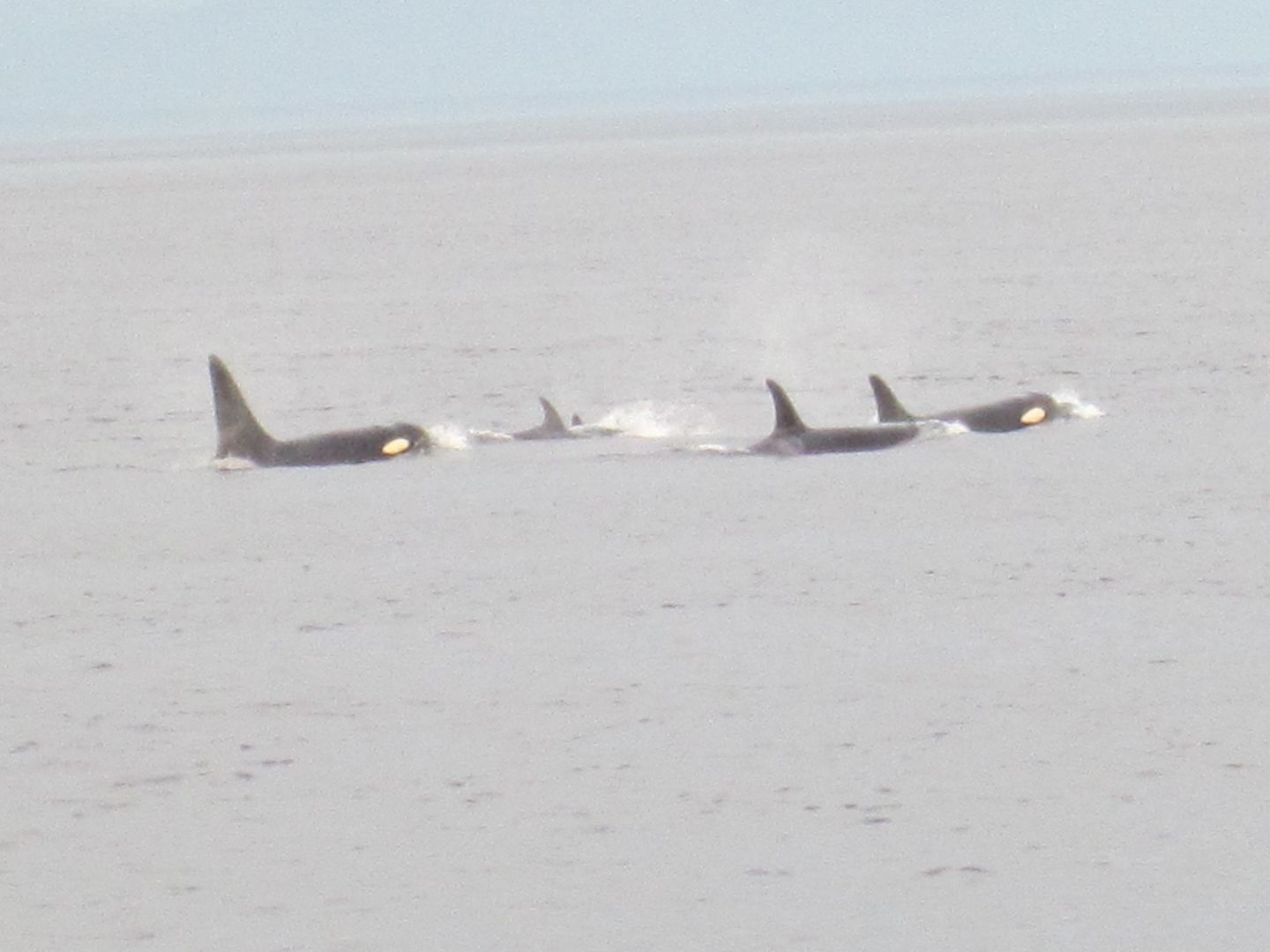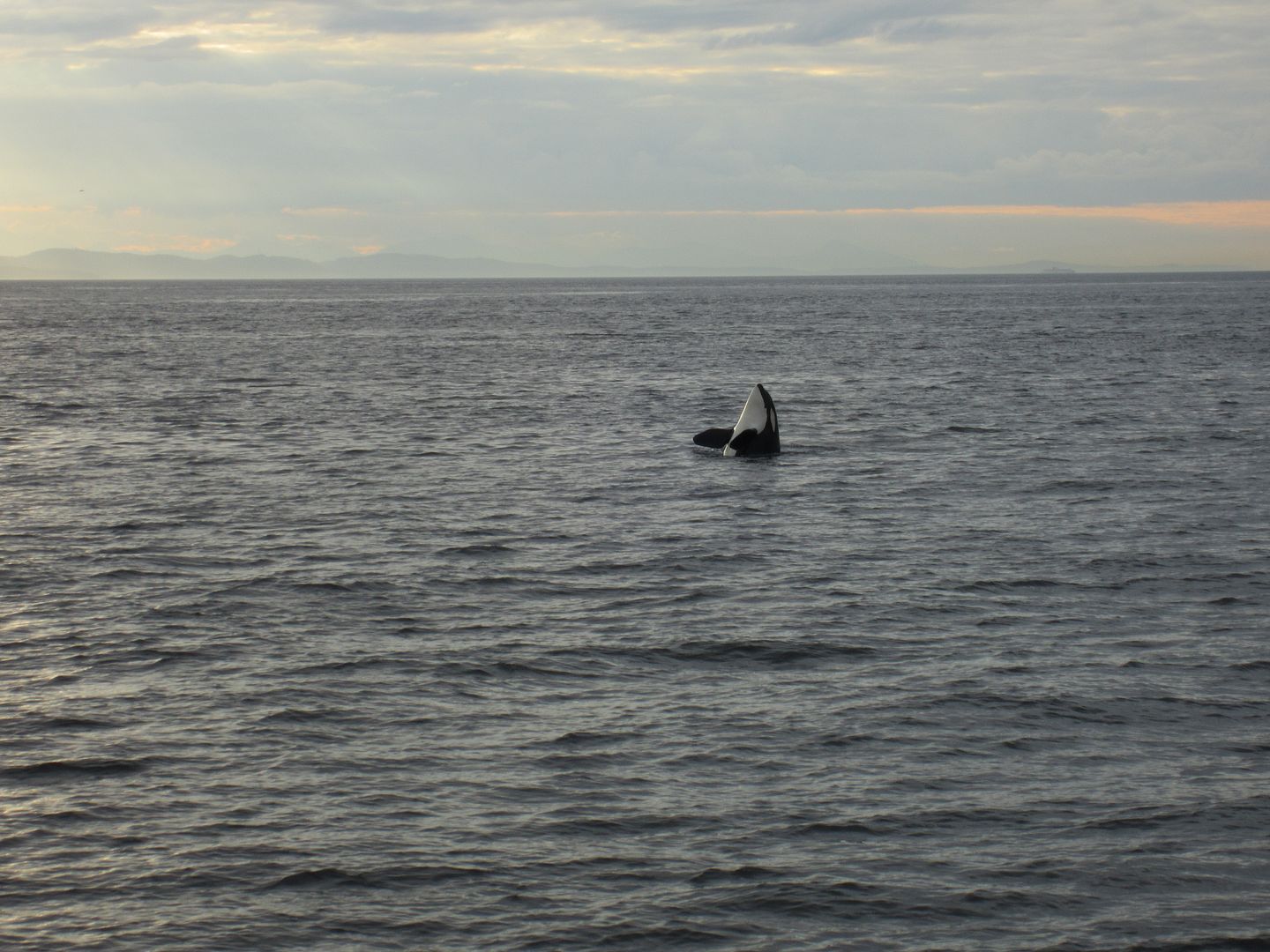 Both the kayak and whale watch tours were taken out of Smugglers Villa which is just north of the airport.
Another to do on Orcas Island is to take a biplane ride with Rod. We have taken a ride almost every year since we started visiting here in 1996.