| | |
| --- | --- |
| pazmanyflyer | 09-03-2019 01:56 PM |
---
Quote:
---
Originally Posted by rapid_ascent (Post 1371278)
James, Thanks for that reference. The VA-186 seems to be a different hood which mounts directly to firewall and the oil cooler is at a 45 degree angle not horizontal as shown in your reference.

I may need to call Vans. I was hoping to get an answer over the weekend.
---
The VA-186 is not a 7 or 14 part. It is the mount used on the RV-10s.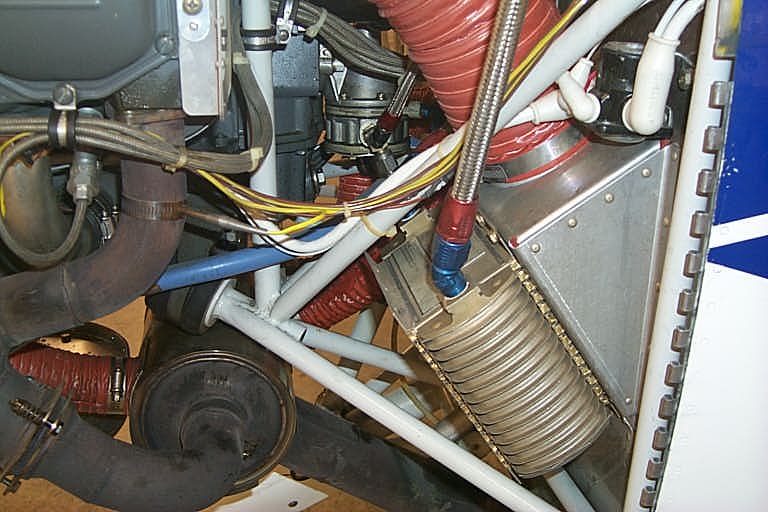 If you have the 7 and not 7A you're going to have trouble finding a place to mount it on the firewall because of the motor mount structure (different in the 7 to 7A models) or without interfering with other FW items, ie brake lines, control cables and fuel pressure lines to the manifold, etc. etc. I'm not saying it can't be done but in the research I have done it is much more work to get it to fit well if at all.
I finally decided to use the rear baffle location but used the larger SW 8432R cooler. It'll fit with some light flange modification (removal). I live in Phoenix. We'll see next year how it handles the heat.