| | |
| --- | --- |
| JBPILOT | 11-30-2010 08:31 PM |
---
INTERESTING BOLT TESTING TODAY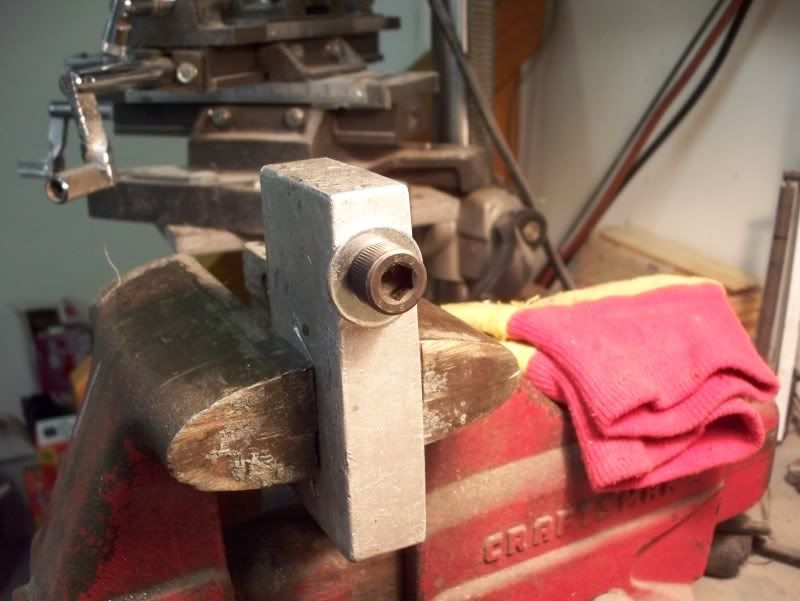 I want to start by saying the testing results I got today are only for - MY - interest, but I am sharing in case someone else would be 'interested' in them. I am not saying they will apply perfectly in this case, but I found them interesting.
I have a friend that runs a machine shop, and he gave me a piece of 6061 alum to do my test with. I do NOT know exactly what the 912 block is made of. I felt it would give me a decent idea of what MIGHT be close to the engine block. Using oil instead of Loctite was only to keep the threads clean for more testing, but I felt it would give me a good idea of the difference between dry and lubed. I drilled the block to 11/32", and tapped it to 10M X 1.50 thread. I used a steel washer to simulate the lockwasher provided, and simulate the possible torque it creates. I used a 10M X 20M, 8.8 cap screw. I felt it was similar to the actual amount of threads in the engine block.
The results are :
DRY, as shown - 85# the torque wrench clicked solid 3 times.
At 90#, the threads started to give.
OILED, at 80#, clicked solid 3 times. ( used other side of alum block )
At 85#, the threads started to pull.
MY OPINION - I feel at 26 or 30#, we are well under stressing the bolts or threads.
MY OPINION, Loctite is the best answer for now.
John Bender