RV-7A panel upgrade
---
I thought I would share a recent panel upgrade I just completed this week end because it has a personal side to it. See, I originally built the RV-7A in 2009. Carol and I flew it for a number of years, including a trip to the Bahamas. And I equipped it with Chelton EFIS's, which were state of the art back then (Chelton was actively engaged in Experimental aviation). We sold the airplane to Steve Jarrell a number of years ago, and this past summer I received a call from Stein telling me Steve was wanting a panel upgrade and wondering if I would be willing to do it? Of course I would. I also wanted to have the chance to rewire something I had originally wired myself. Should be fun! Certainly there would be no one else to blame.
So, here's a before and after picture.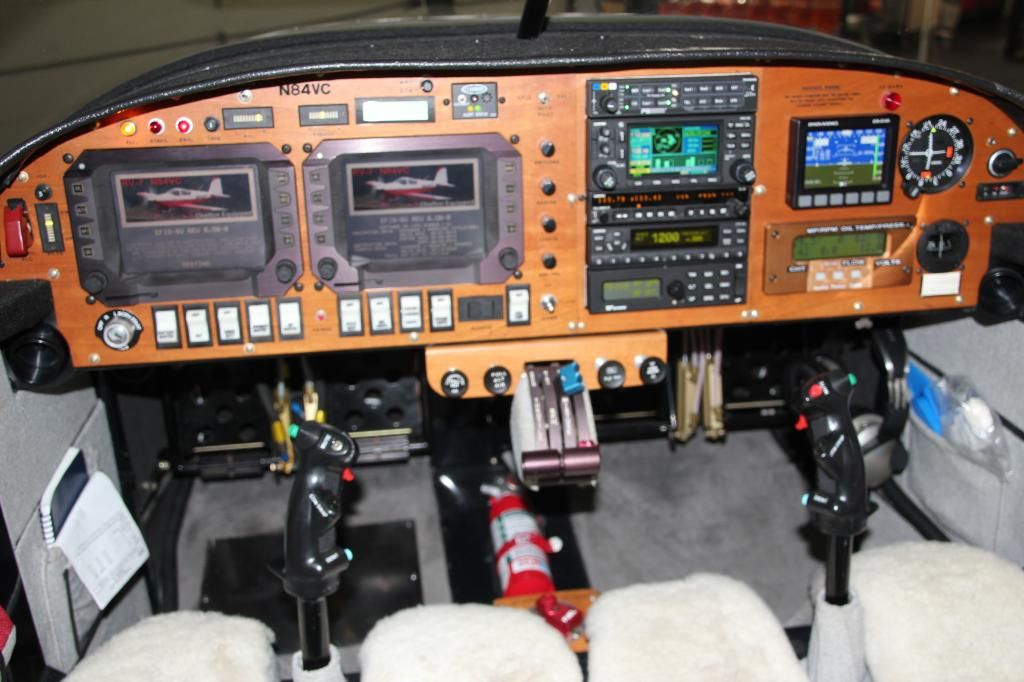 I really like it and can't wait for Steve to see it.
__________________
Vic Syracuse
Built RV-4, RV-6, 2-RV-10's, RV-7A, RV-8, Prescott Pusher, Kitfox Model II, Kitfox Speedster, Kitfox 7 Super Sport, Just Superstol, DAR, A&P/IA, EAA Tech Counselor/Flight Advisor, CFII-ASMEL/ASES/RW
Kitplanes "Unairworthy" "Diagnostics" monthly feature
EAA Sport Aviation "Checkpoints" monthly column
Author "Pre-Buy Guide for Amateur-Built Aircraft" & "Are your Nuts Tight?"
www.Baselegaviation.com