Eagle's Nest Projects - Cover Story
The Bunk Room Magazine - North Lake, FL
"Teens combine 11,000 parts + 14,000 rivets to build one beautiful flying machine."
By Benjamin Slaby 16, Mount Dora, FL.
Link to story >> HERE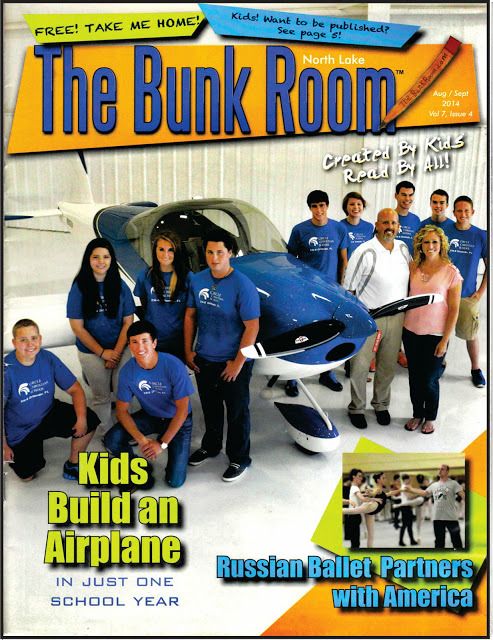 The Bunk Room magazine (print and online) is created by kids,
read by all ages, and has readers and contributors from all over the world.
Link to "About"
>> HERE