parts:
- ABS printed fairing, mine are printed as such: layer thickness = .2mm, 5 bottom layers, 4 side layers, 4 top layers, 35% infill
- 8-32 heat set insert for plastic, mcmaster carr
- 8-32 x 5/16 set screw, mcmaster carr or Ace hardware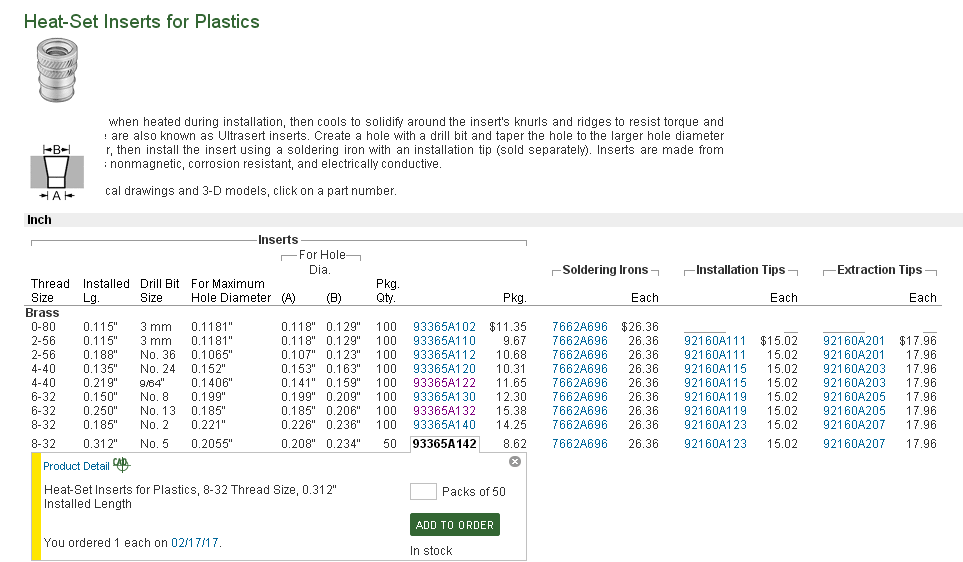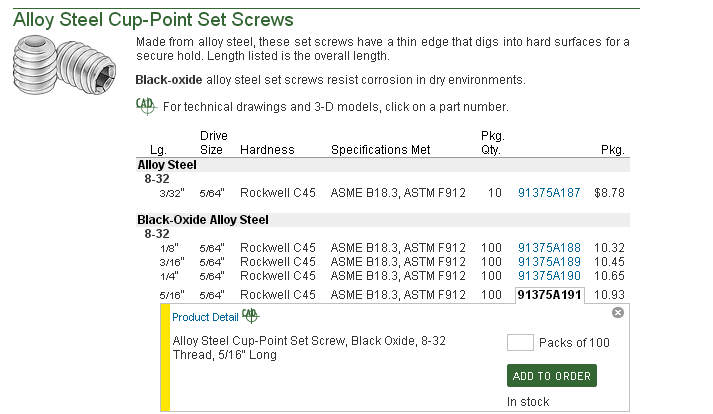 remove support material
clean inner hole with #4 drill bit
clean outer hole with 1/4 inch drill bit, take caution to only clean to shoulder of the inner hole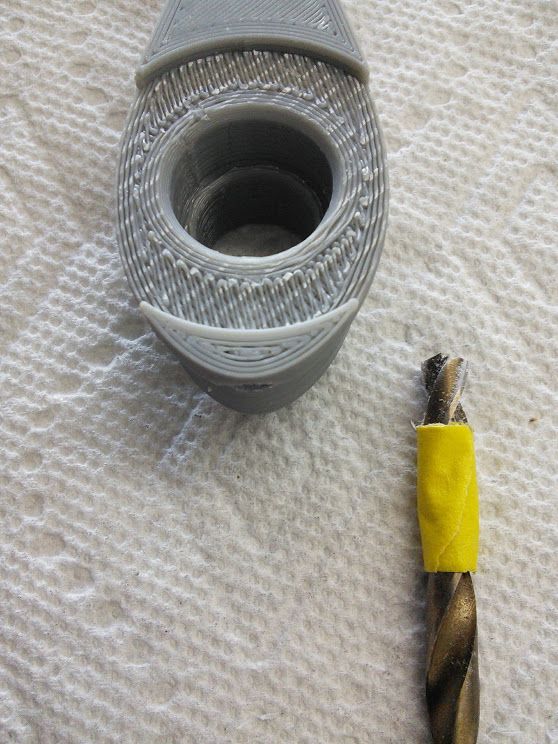 heat the brass insert for 10-15 seconds (I used a small butane torch) and push it in as straightly as possible. ABS will become soft at 340F (170C) so the brass inserted does not require too much heat. If the insert is too hot it will damage the plastic.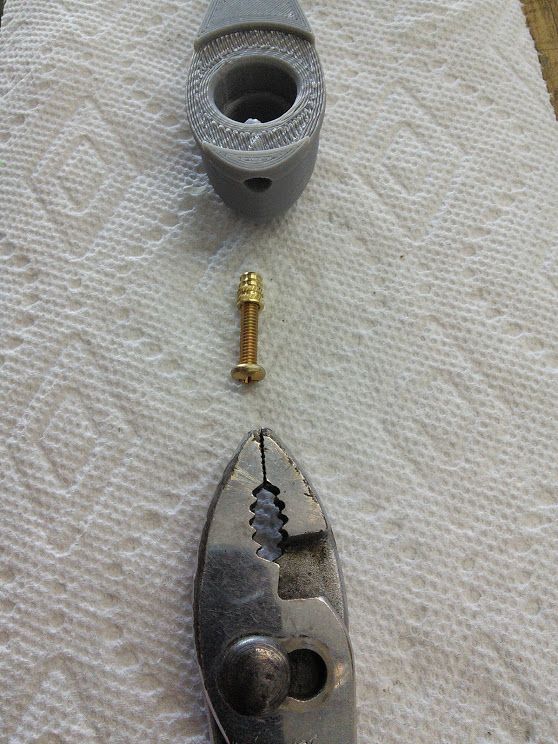 you may have some plastic extrude from the end. use a pick and it will easily be removed.
you may have a slight bulge from on the upper surface because on the insert. cut that away with a knife.
file the top smooth to remove an remaining support material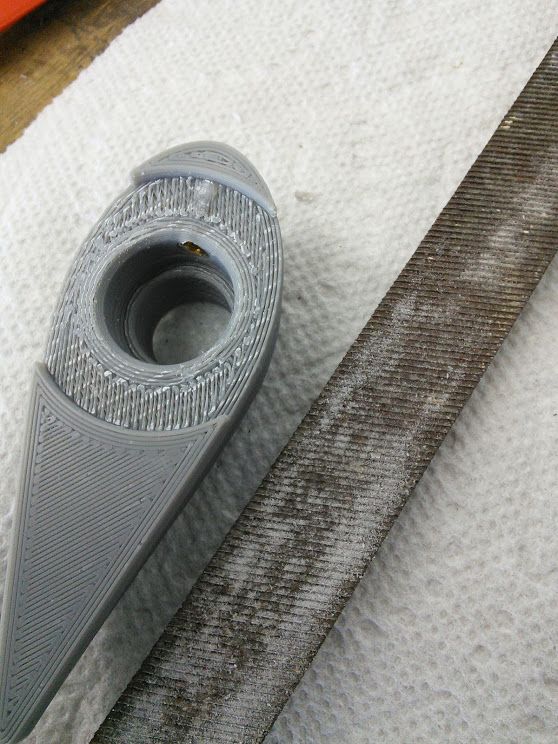 finished, ready for install. one quarter turn of the set screw is recommended after contact.