To build something with your own hands from a vision is special as any builder knows. We've flown to see the kids, Oshkosh a few times, Fly-ins and SARL races in Texas, Washington, Idaho, and all over Montana. Commuted in it while building our retirement home 1hr flight vs 4.5hr drive away. Never planned on ever selling it...until life hands you a new plan.
The last 10+years have been a lot of fun, education, thrills and stress.but mostly fun. That all came to an end on Friday when I took my last flight in Aurora. It was an emotional day 2 weeks ago, when I said "Sold" to the offer on the table.
Finished up some todo items and checking the weather for a path to the Chicago area. Friday was the day to deliver. Hope I can make it all in one day, with a stop in Billings for transponder check.
It was -2*F when I blasted out of 8U8 early Friday morning trying to beat the snow engulfing the mountains. 10 minutes after launch, I was thinking I missed the window and had to find a path through the pass.
A few minutes weaving around and there's the hole. Looks like sunshine!
Power up and aim for the light. Picked up a good tailwind after rounding the Crazy Mtns. Pointed to Billings for a transponder check.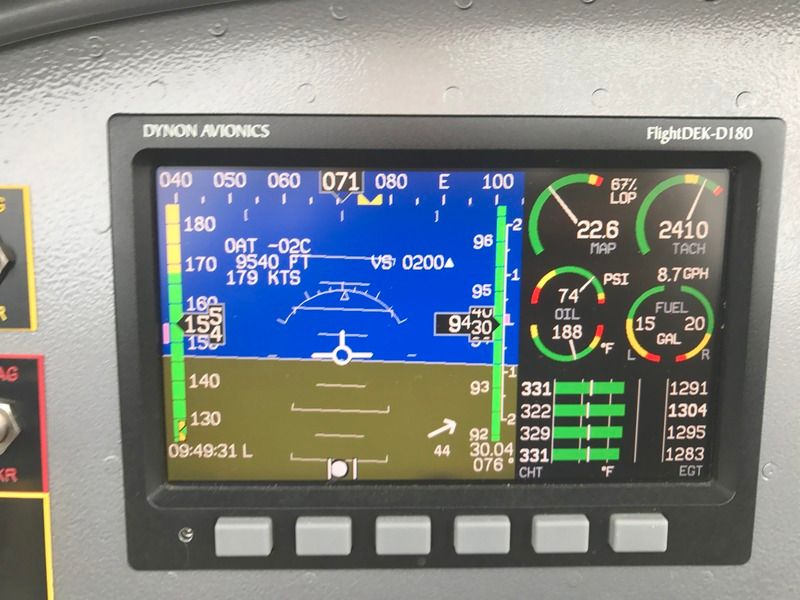 Andre at Aerotronics got me in and out in quickly. 1st leg done, no time for fuel....Now where's that tailwind I've got ground to cover. Here's eastern Montana for 11500
Approaching Powder River MOA, Center called and said "5BK, powder riviera MOA is hot" ok thanks, thinking I know it ok to be there.. 5 minutes later a new controller calls up and repeats the MOA is active warning. I don't cross a lot of Restricted type areas, so ask him...."do I need to do something different."
"No, just letting you know there military aircraft operating in the area."
Aurora is running as strong as ever, we're smoking across the prairie. So I told Center..." I think we can hold our own today"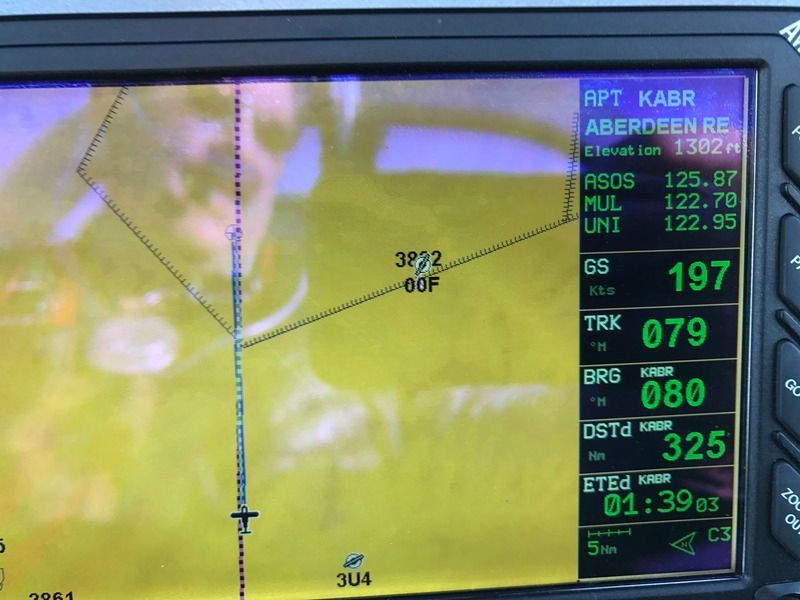 It was -16C at 11500 but with a tip up canopy and the sun in full glory, I had to throttle the heater and even took off my down coat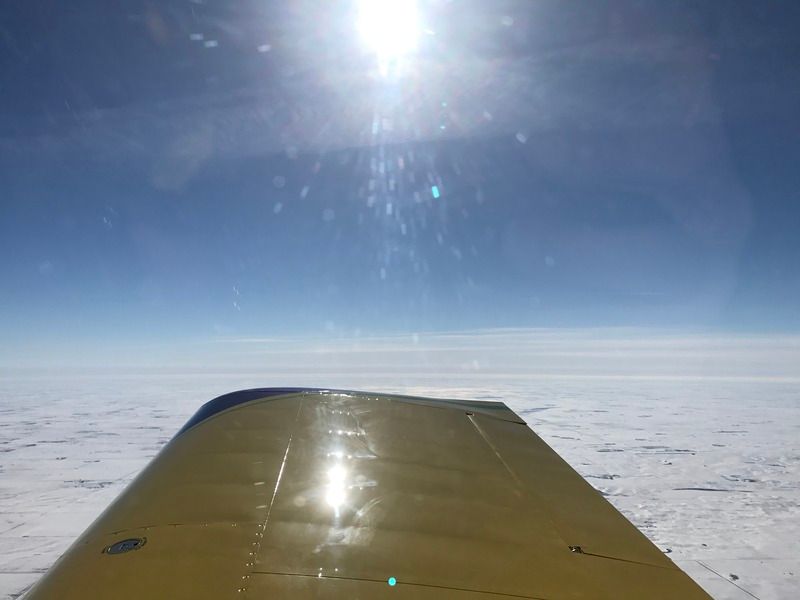 LIFE IS GOOD!