Our guys in the Sport Class did well today. To my knowledge everyone qualified
Mark Frederick went a little over 260 mph and Bob mills was a little over 245.
The minimum qualification requirement was 200 mph. A fellow flying an
absolutely beautiful RV-3 made it in the Sport class and he is going to race at
Reno.
There is a little fenced off area at the north end of the first hangar west of
the ramp where all of the crews are to go to when their planes leave the ramp
for flight. This fellow's crew is his wife. When one of the guys in the area
that was timing the planes accurately but I think unofficially, stated that #89
was over 200 mph the smile on that woman's face was not for show. There was a
deep inner pride and happiness that was for them alone. It was a major or a
small victory depending on your view but it was deeply felt by the principles in
the story and it didn't matter a whit that they were at the bottom of the heap,
they were in.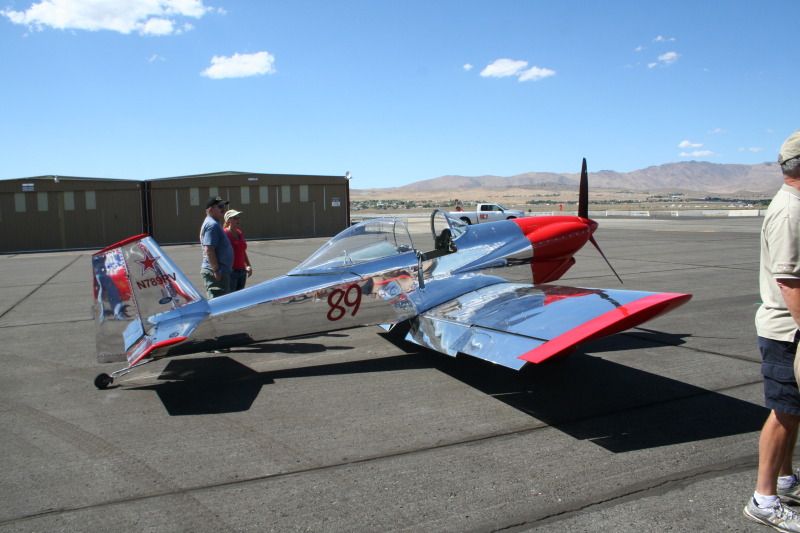 I saw the smile and it made me feel good as I too have shared
such a victory in other arenas and I understand the private joy it can bring .
There are so many stories at all levels here at the Reno Air Races it is like a
small cross section of life with an aviation and racing spine.
Tomorrow there is still some practice time but the real racing starts. I will
be watching the SARL racers closely and pulling for them all but maybe a little
harder for Sport Class #43 (my team) and our close associate #12.
The NTSB presented a slide and video program on the devastating crash last year
that provided far greater insight than I had ever seen.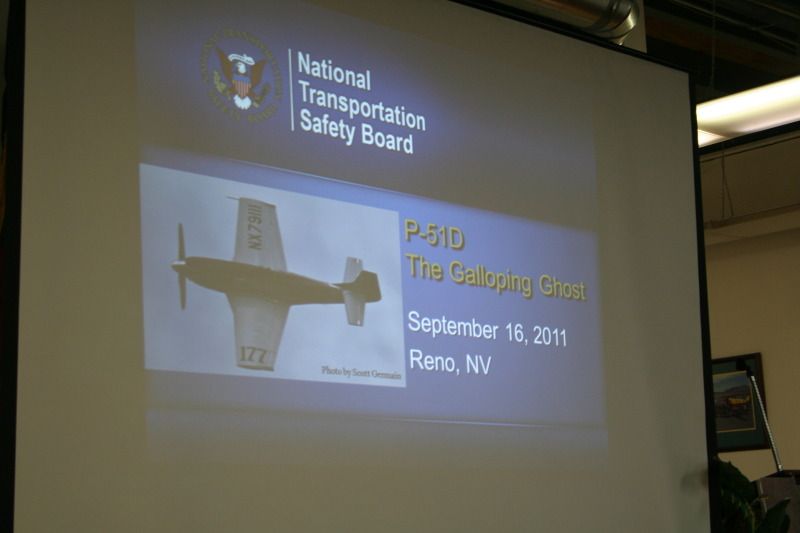 They too want the races to continue but they are doing their job to make them safer for everyone.
End of Day 4
Bob Axsom