After several work trips (to rough places like Hawaii!) I was finally able to get things finished with the tail feathers. Just in time too since the rest of my kit is being loaded in Oregon Monday for delivery.
Like many others, I had the privilege of completing multiple trim tabs. When the kit originally came, I was sent the wrong skin so Van's quickly replaced it. But instead of using the other skin to figure out a jig and experiment, I thought I had it and dove right in on the "real" part ... only to have to order another one when the blocks shown here didn't hold.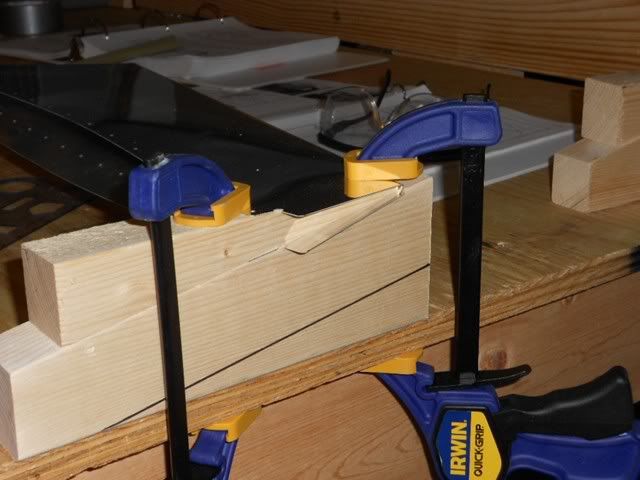 I figured out a way to use the work bench instead which provided a much sturdier forming block. I was much happier with the way the ends of the trim tab came out but after drilling ... and more drilling ... the hinge rivets are sloppy. It would work but this is an easy part to redo ... so I am on #3 (or will that be #4?) and will be shipped with the rest of the kit next week. For now it looks cool on the elevator.
I also had to order a new trim access panel. I'll blame the ruler but the truth is I riveted the actuator motor brackets too close to the one edge. Again, I could probably notch the ends but it will be easy enough to fix. I did find I needed to "shape" the access (note the upper right corner of the picture has rounded out).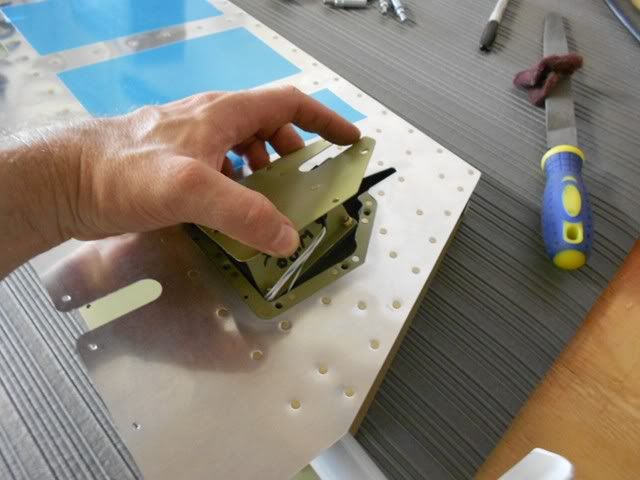 The biggest challenge thus far was the rolling of the leading edges. I struggled with the practice piece and I didn't get the picture from all of the drawings out there. It wasn't until Tim R. (RV-6 builder) came over with a pipe did I fully get how to do it. We laid a plastic garbage bag on the table, fashioned a pipe bracket out of PVC, clamped it to the table, duct taped the skin to the pipe and away we went. Using vise grips it was a piece of cake.
I also using an edge roller prior to forming the edge on the top side. I did add a few extra rivets on the middle bends to stitch the edge together better. Deburring was not that difficult but it does take two (or more) sets of hands to hold the edges together to get the clecos in.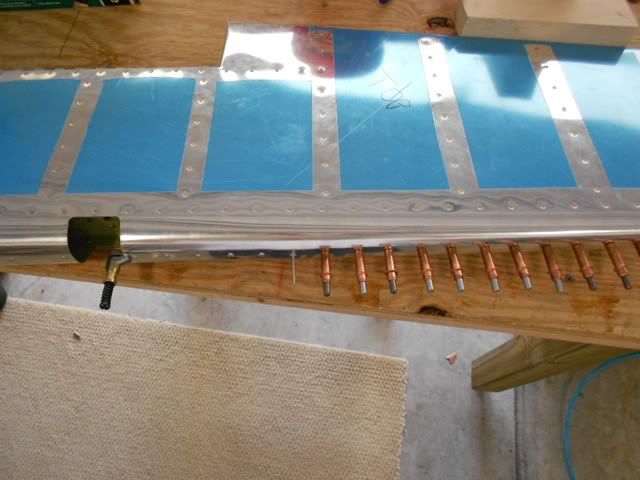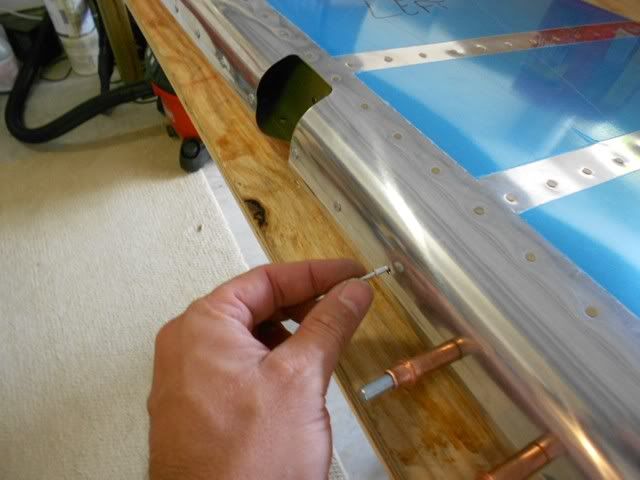 The end result is a thing of beauty.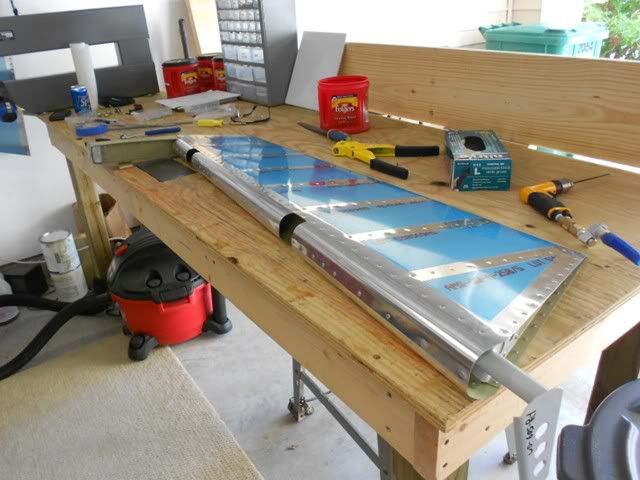 116.5 hours to date. With the exception of the fiberglass work (and a little trim tab rework), phase I is complete!