| | |
| --- | --- |
| mchargmg | 06-04-2014 07:41 PM |
---
Playing hooky

The weather has been windy here in colorful Colorado the last few nights, so we decided to get up early, play hooky, and go fly.
Early morning sun floods the hangar as I get 92BF ready.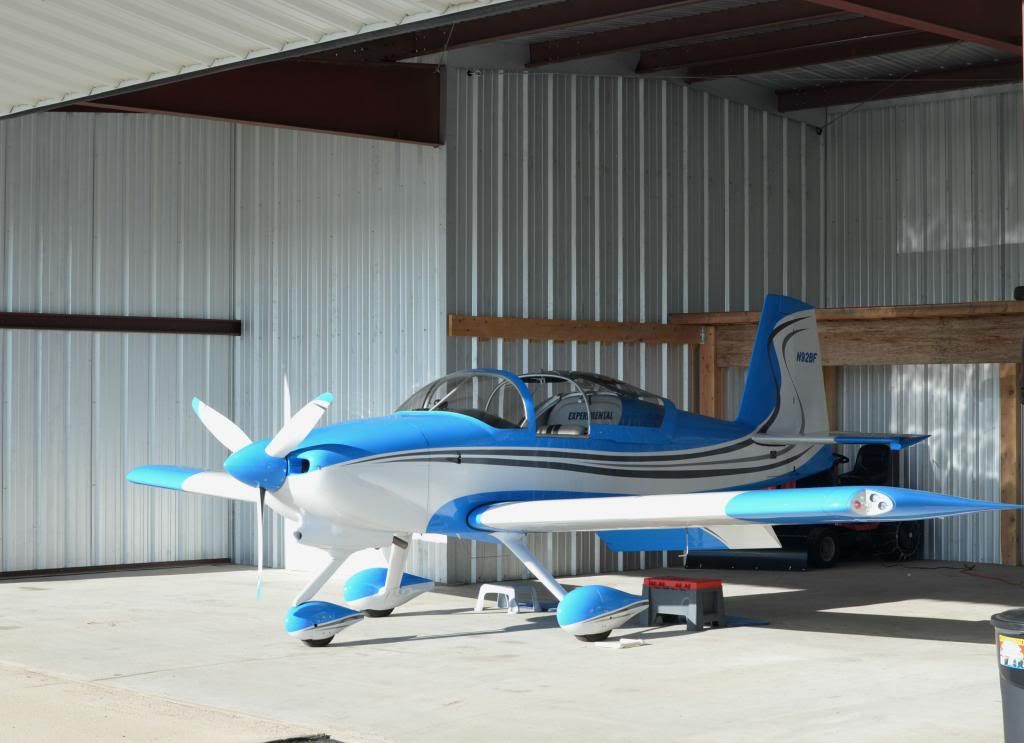 We take off from KFLY, head northeast, going pretty much nowhere. Pretty bluffs up that way.
Hop over to Limon for a few touch and goes, then back home. Look who is at the gas pumps.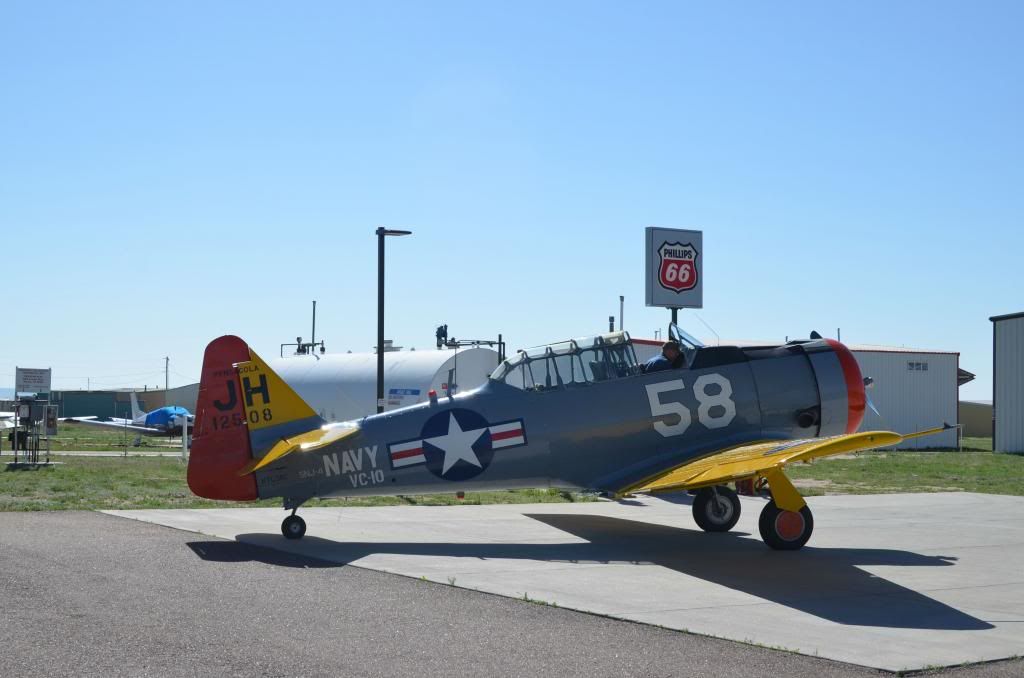 The SNJ is proving balky in the hot start, so the friendly pilot has me pull up alongside so I can refuel. I pumped about 7 gallons, I think he said he holds about 100.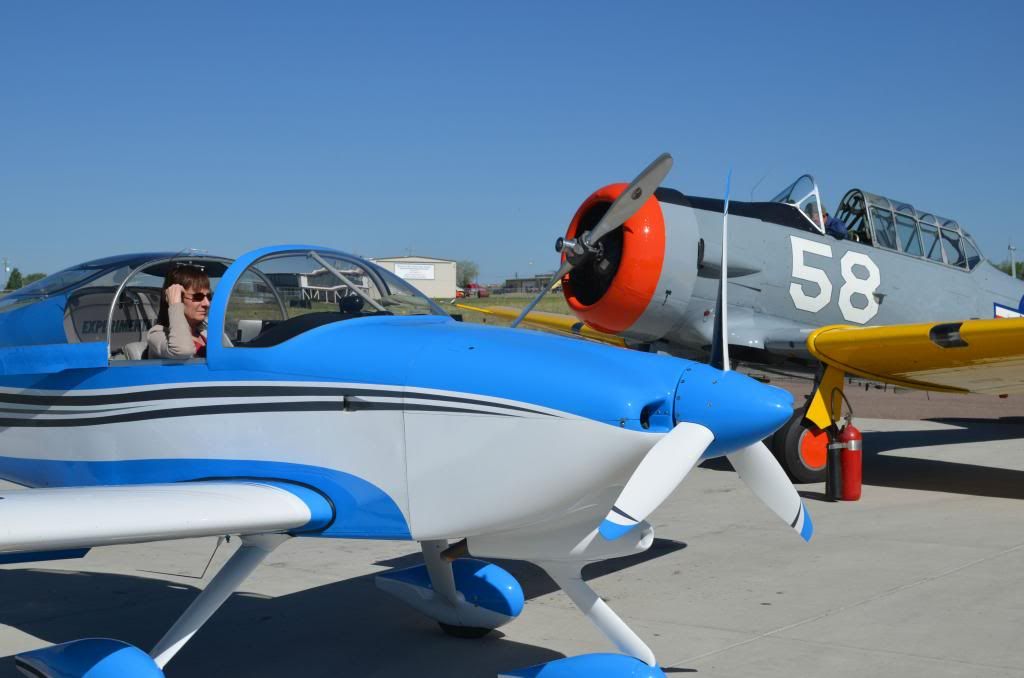 Just after we pulled out he got old 58 going, and was off to his new home in Texas. You just got to love the amazing sights you see while flying.
Blue skies.
Geoff