| | |
| --- | --- |
| tommylewis | 08-16-2012 07:23 PM |
---
Moving on

We are still traveling the country but have not had the bandwidth to update this site. From Oshkosh we flew to Miller, SD to spend time with my Mom. After five days of visiting and completing her todo list, we loaded up the RV10 and flew to Gillette WY for a night and visited Devils Tower. There are two car rental companies in the airline terminal and it is a 60 mile drive out to the tower. It is about a 2 mile hike around the base of the tower.
Tom and Bonnie at Devils Tower
The next day we flew to West Yellowstone to meet our son and spent a week camping at the KOA and touring the p ark. The kids had not been to the park before and we had a wonderful week together. We hiked numerous trails and saw lots of animals. The new things for us were swimming in Boiling River and also at Fire Hole Canyon. This is the first visit in years that we have not camped in the pilot camp ground at the airport. We will likely be back camping there next summer.
Final at KWYS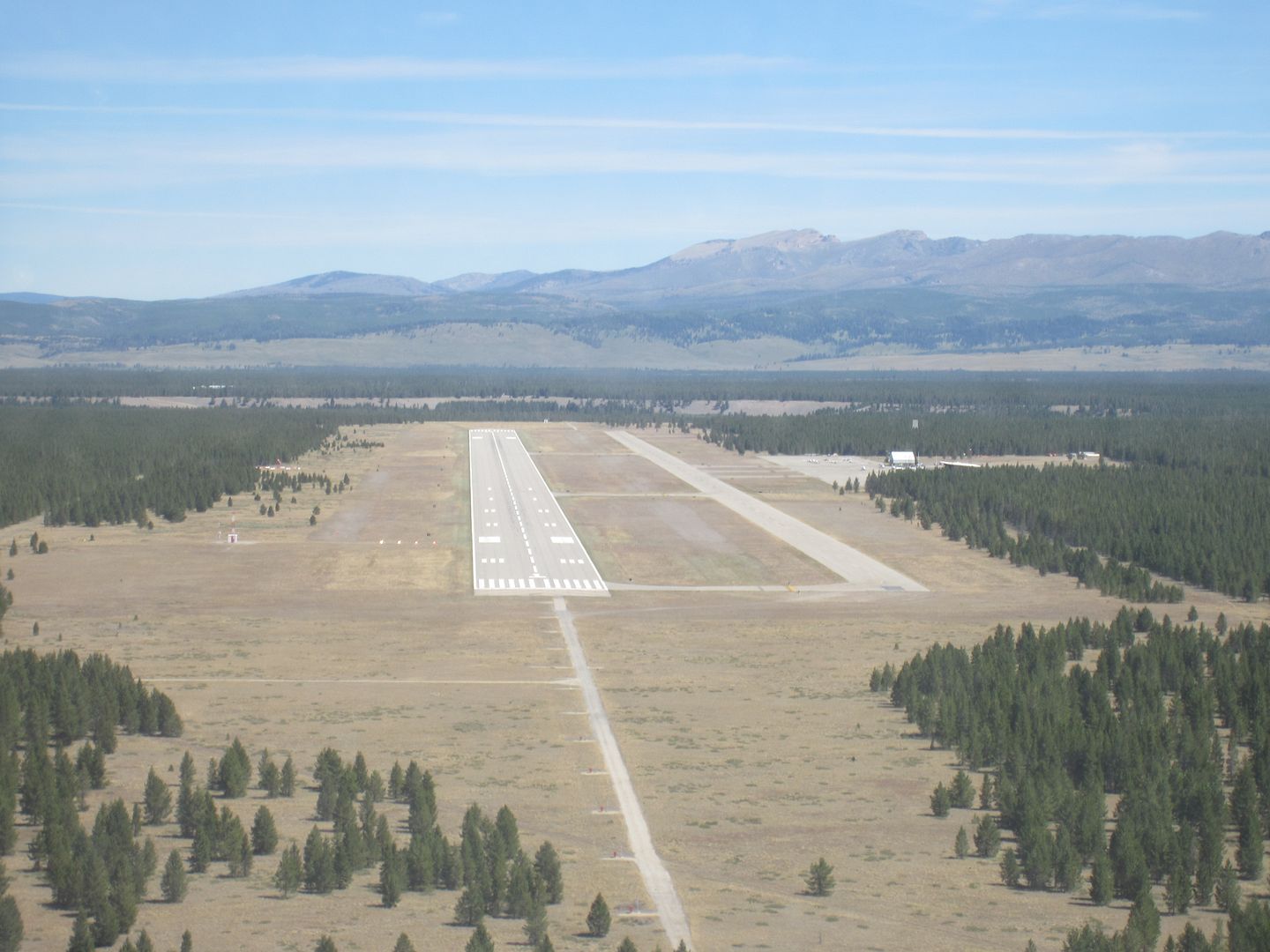 Tom and Bonnie at Grand Prismatic Spring
Load we are carrying in RV10
The RV10 has been a great machine for traveling the country. We have run it lean of peak a lot more this summer and typically see 10.5 to 11 gph and 160 knots true. We started the trip 150 lbs under gross and now are 200 lbs under gross. We have off loaded some camping stuff. You can cover a lot of country with these machines.