Quote:
---
Originally Posted by vic syracuse (Post 1400197)
Most of it drains right after shutdown. Those with sniffle valves will usually see a drop or a puddle at the exit after shutdown.
---
Tell us about the exit. Intake water is one thing, but I assume you don't approve of dumping priming fuel into the lower cowl.
Sometimes a sniffle drain can be tricky. Here's an example, circa 2012, my own airplane.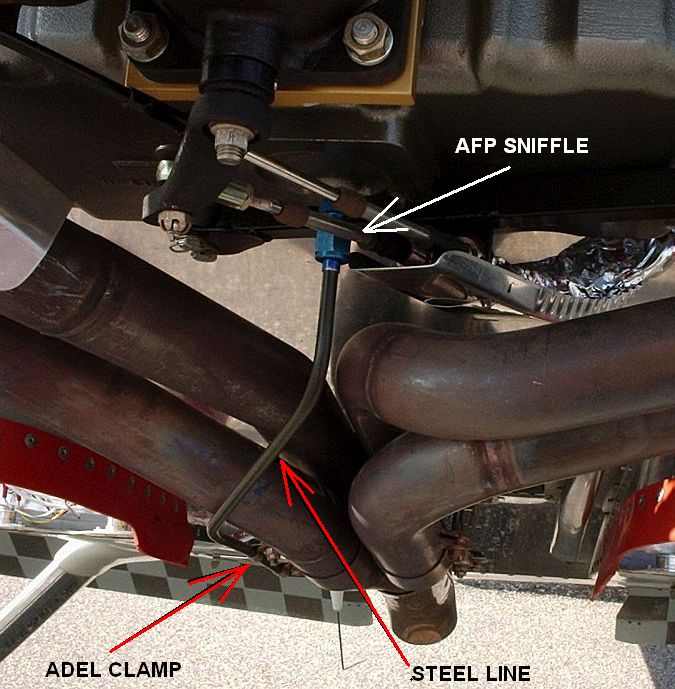 That's an AFP sniffle coupled to a steel line. Why steel? Because the identical aluminum line broke in not very many hours. Why aluminum? Because I went through several flex lines, all of which would not withstand the radiant heat from the 4-into-1 exhaust. Got hard and cracked, melted, whatever.
The kicker? Despite fixation of the aft end of the line, engine shake vs the mass of the steel line broke the aluminum sniffle at the cross pin hole. That's when I thought about it and decided to experiment with no sniffle at all.
I did consider making a sniffle valve using a right angle AN fitting as the basis. I think Mooney used a right angle sniffle. They are just a little ball and a retainer pin. Might still do it, as it would allow running a line directly aft. Maybe Don Rivera would add it to his parts list.
Quote:
---
Consider this—— the plans for the FAB box which is used in vertical draft intake systems call for drain holes for the very same reasons I mentioned in my post last night. Why would we NOT have drain holes in the intake of the horizontal intake systems????Vic
---
I think most of the horizontal induction guys do have drain holes in our airbox or snorkel, although a few builders miss it. I do for sure, and designed the airbox with rainwater in mind.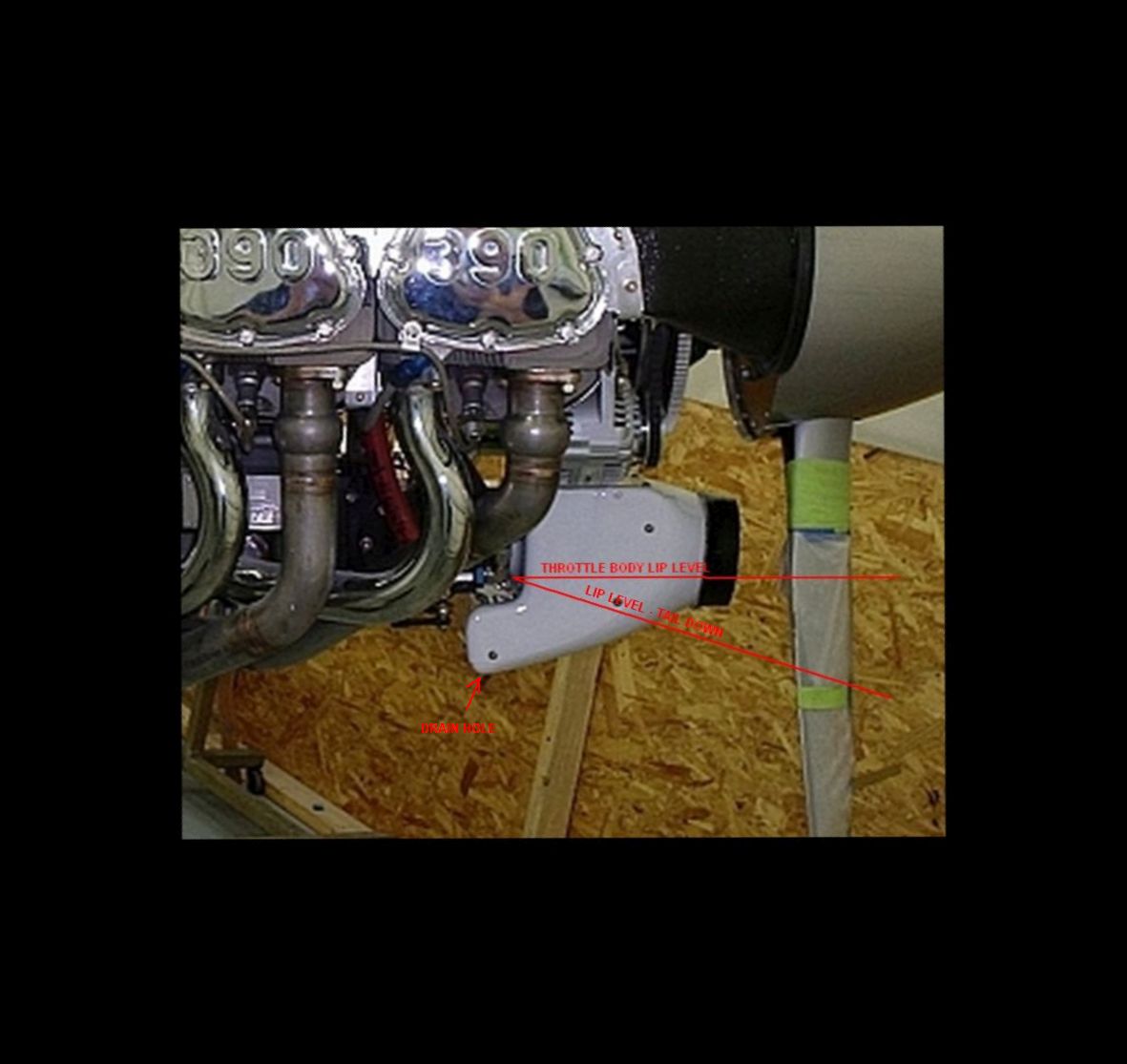 Thread title is "Sniffle Valve
Required
". The strict answer is no. However, it's not a trivial decision, and we agree it is good insurance.