Since I completed my RV8, I am doing more and more formation flying. Maybe a third of my RV8 time is formation flying.
As a low time pilot, I am going step by step with a retired air force pilot owner of an RV4.
After a ground briefing, we started up for a formation flight and I am planned to do my first "formation" take-off.
Lined up, cleared to take off. The leader applied power and with the bigger engine of the 8, I did not have problem to keep my place during the take off roll.
At half the take off speed,I noticed a group of birds sitting on the runway axis. With the planes getting closer they started to take off but they wanted to vacate the runway sideway and chose the side where I was. The leader lifted off and I lifted off a second after. I cross the birds and found it was very close to a bird strike. We did all the exercises we planned and landed 20 minutes after take off. Back at the hangar, I did a visual inspection of the plane and looked at the video to find if I hit something.. Here is what I found :
From the Gopro HD Hero 2 :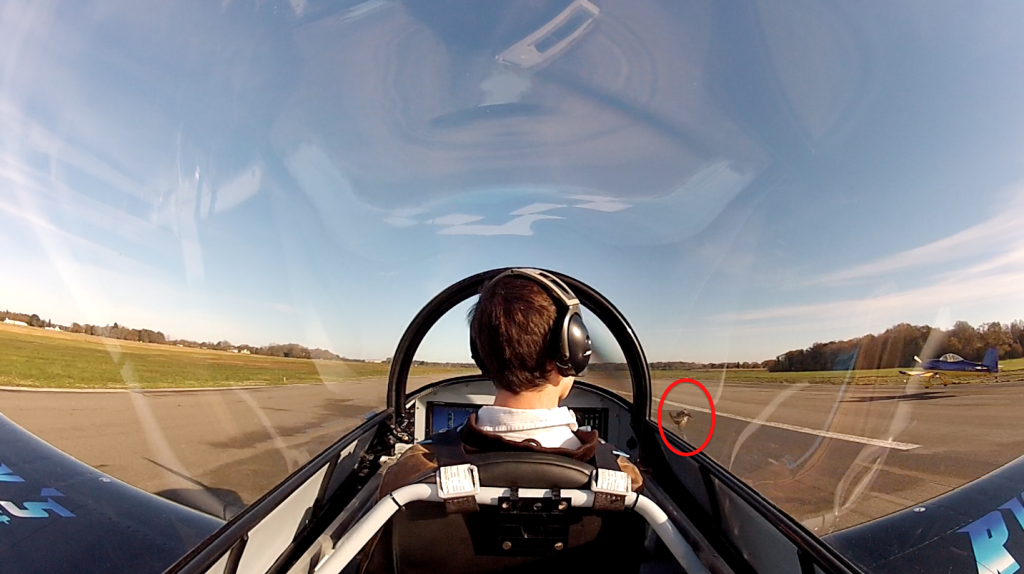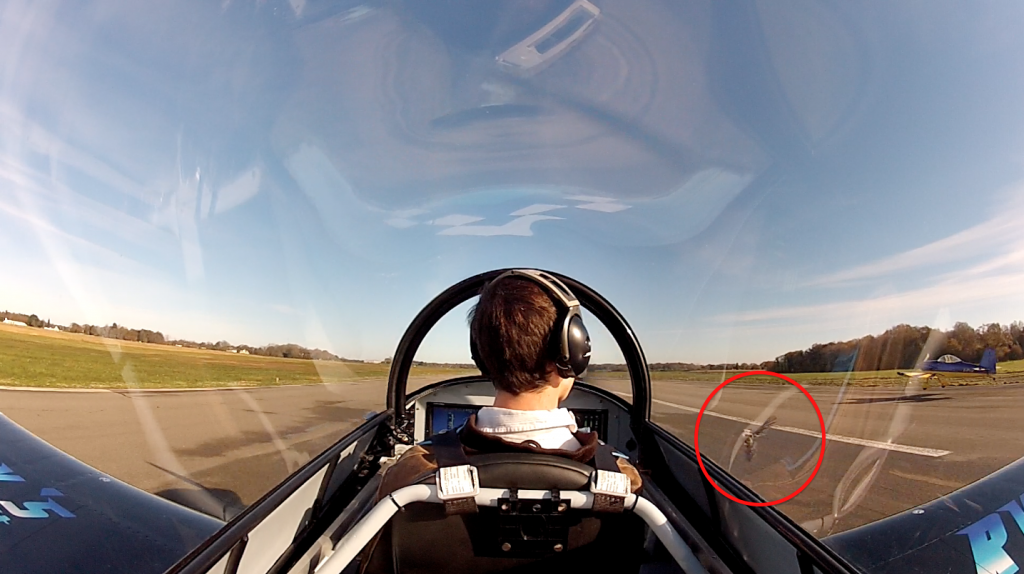 On the right cowl inlet
I found some blood on the tail but no impact on the leading edge.
I pulled the cowl and plenum off and cleaned the rear baffles.
The runway I use to take off is often a meeting place for bird and I should have took it into consideration before taking off. In my mind I thought the birds would have vacated the runway as fast as they do when a single plane is taking off but the two plane were taking almost the whole runway width and bird have been trapped. This might have increased the bird strike probability.
A day after I went to an other airfield and in short final, I had a small bird who passed through the prop disk but I did not hit him.
As others on the forum, I am more and more thinking of protecting myself with a helmet.