| | |
| --- | --- |
| 60av8tor | 10-14-2013 02:32 PM |
---
A short IFR hop

I recently read through the ?IFR in the flight levels? thread and it made me itch for a good IMC day. I agree with all the posts in that thread about the appropriateness (or lack thereof) of an RV for serious weather flying. BUT? I love flying IFR/IMC and try to jump on good IFR days such as this morning. I had to head back to SC today, so I decided to do it this morning while I had a nice, safe stratus layer my entire route - OVC about 800-1000 my entire route. While I had a pretty good headwind, it was silky smooth and beautiful above the layer.
About to hit the ceiling: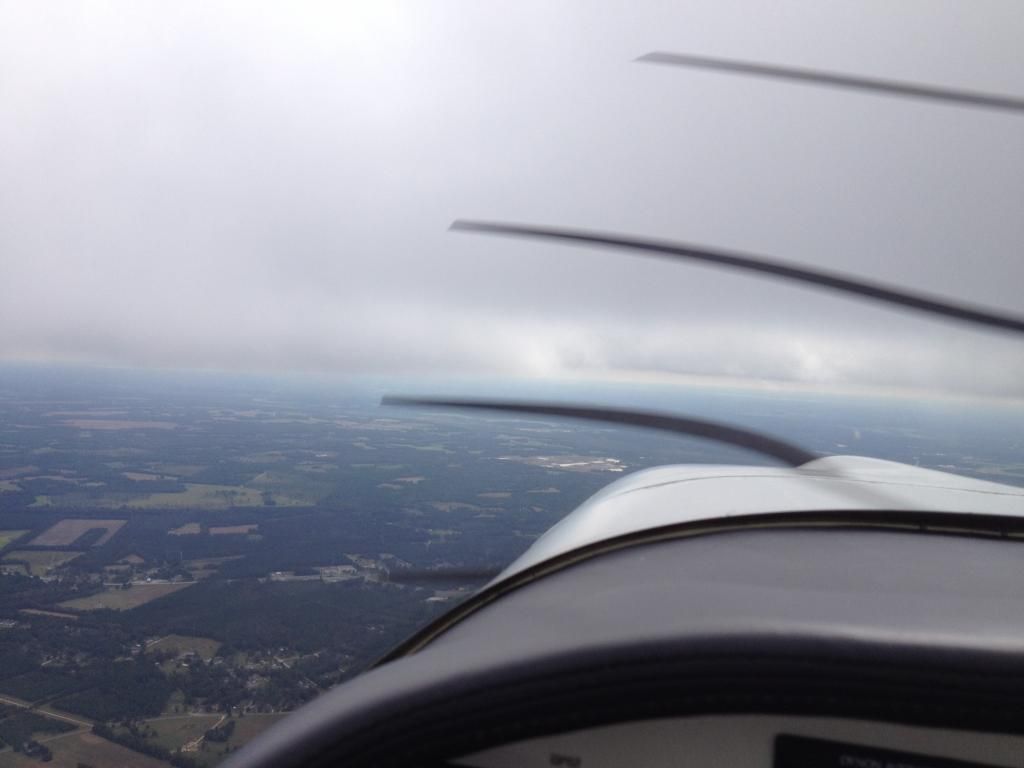 Break out about 2,500 later:
I love it up here!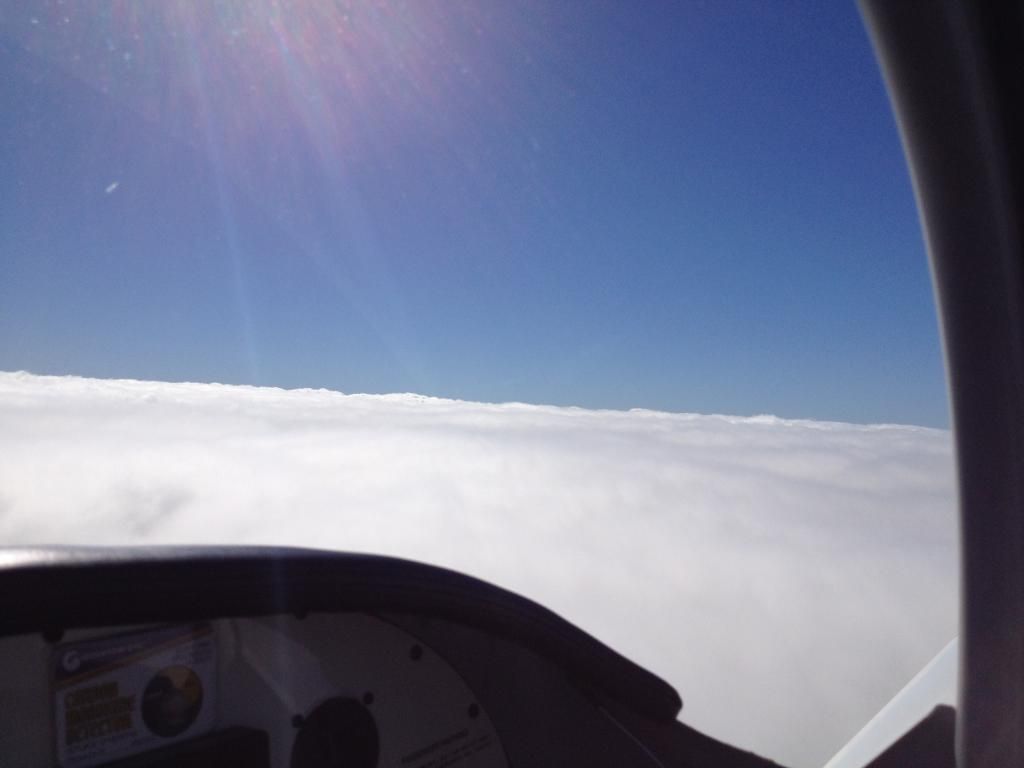 Time to head back down: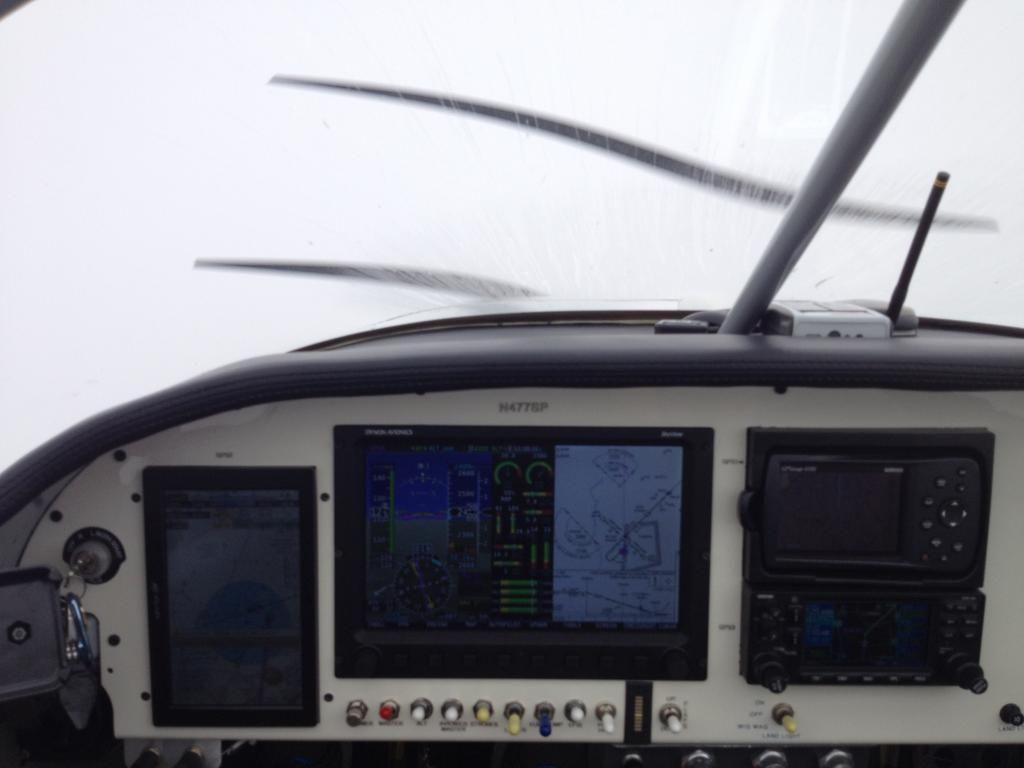 Keeping the skills sharp, plus a free bug wash!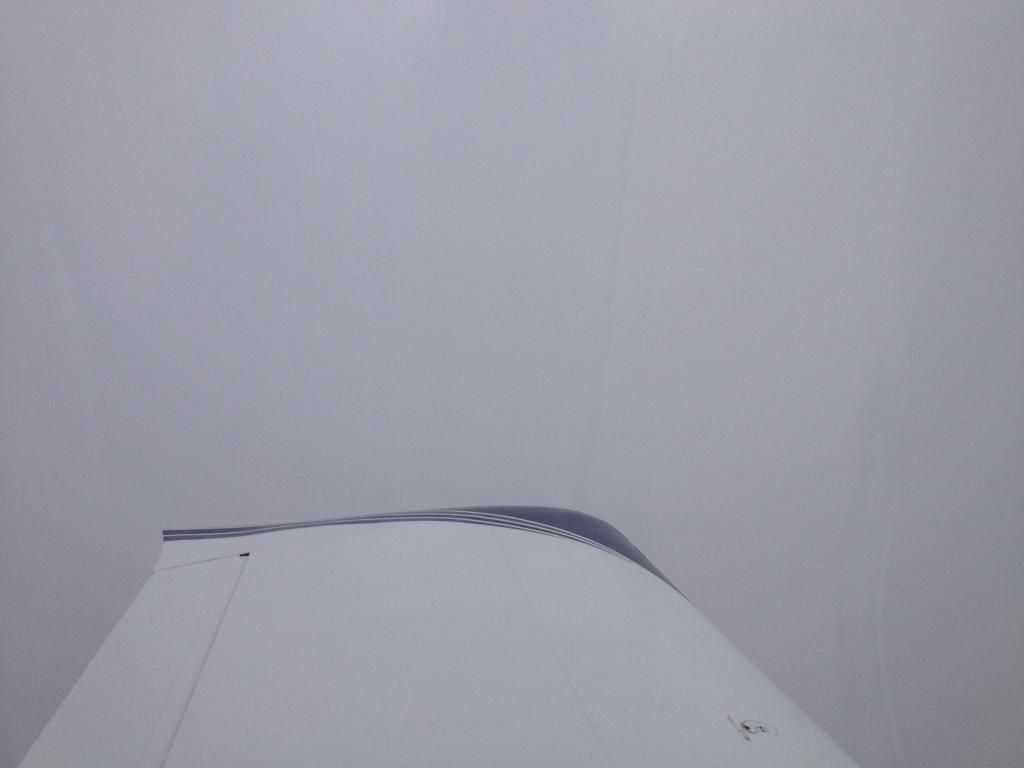 The latest Dynon update added charts ? great addition that gives great SA: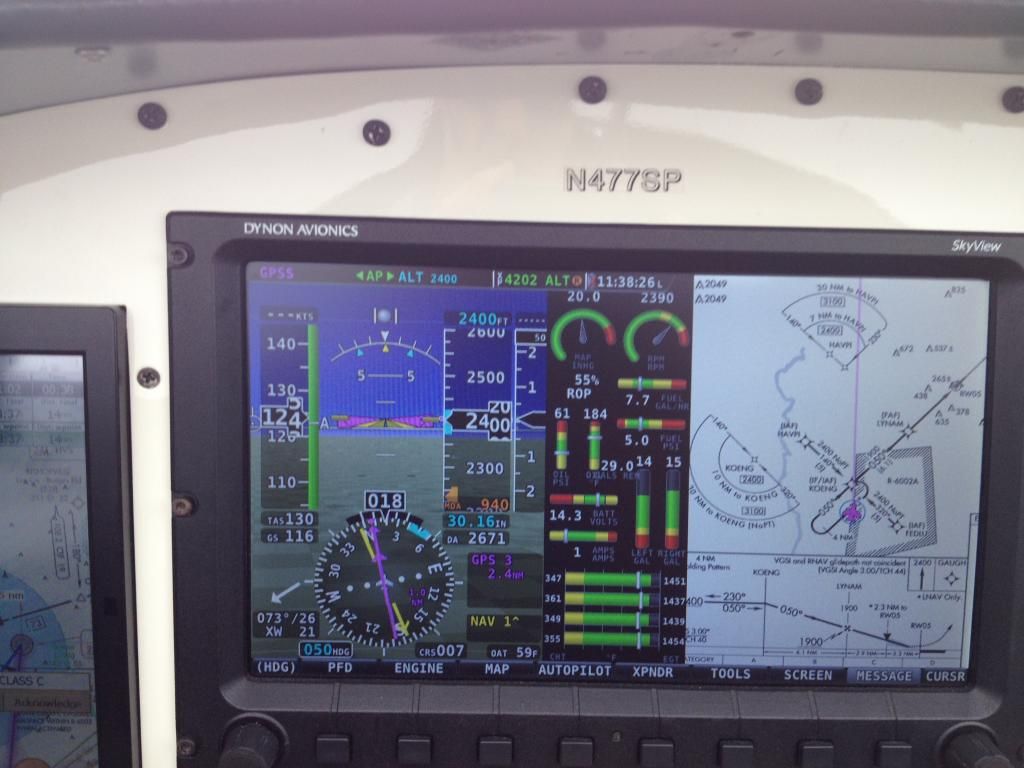 I?m soon coming up on my one year anniversary of owning my RV. A bit over 100 hours in my RV, and I still can?t get over the capability of my plane compared to the planes I had been renting.